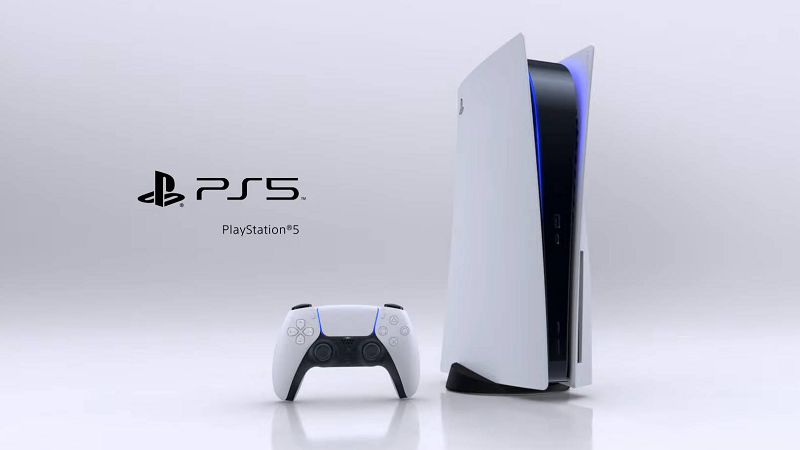 More than a week ago Sony presented games which will be released for the upcoming PlayStation 5 console[1]. The exclusives will undoubtedly determine the eventual success of the console. The success that the box-shaped competition can only dream of (besides, who uses it anyway?). The presentation was not only about PS5 exclusives, of course, but also about multiplatform games. I decided to take a look at all of them and write a few words about each.
A CLOSER LOOK AT THE GAMES
The beginning was very disappointing. It was about Rockstar willing to capitalise on a 7-year-old success and convert GTA V for the new console. Nothing promising.
Fortunately, after this unmemorable start, they showed something much more exciting — the trailer for a game set in the Spider-Man universe. Spider-Man: Miles Morales will focus on Peter Parker's successor and — as the trailer suggests — the game will have new weather effects (snow!) and enhanced graphics. In one of the interviews, Simon Rutter, EVP Head of European Business at Sony Interactive Entertainment explained that the game could be called "an expansion and an enhancement to the previous [one]. There's a substantial Miles Morales component — which is the expansion element — but also within the game as well there's been major enhancements to the game and the game engine, obviously deploying some of the major PlayStation 5 technology and features[2]". The writers of the article understood that the game would be just a conversion of the previous one with a small expansion[2]. However, Jason Schreier checked the information and wrote for Bloomberg.com that it will be a stand-alone expansion similar to Uncharted: The Lost Legacy[3].
Next, they presented Gran Turismo 7 — an obligatory game for the fans of racing simulators. I am not one of them, so I'm not particularly excited.
Ratchet & Clank's newest entry, subtitled Rift Apart, seemed much more interesting to me. I have never played any game of the series (and it's high time to fix this, I guess) but this one has a particular selling point, which is connected to the gameplay mechanics: the game characters will jump around parallel realities. These alternative universes will load immediately: no loading screens, no tricks. This is, of course, thanks to the SSD used in the console.
Square Enix is working on Project Athia (that's a working title though) for the new console. The trailer doesn't contain too many details about the game, but what you can make out of it is that we will play as a female character able to manipulate the forces of nature (there's a moment where you can see he her defeating enemies with some kind of vines). She will be transported to an unknown world where she'll have to fight for survival. The gameplay fragments seem really fascinating and the game looks marvellous — the detail level is breath-taking. I also love the setting, where the aesthetics of classic fantasy is mixed with a bit of weird fiction.
If you're still not convinced, Sony played their trump card: Stray. The humanity was replaced with artificial intelligence (that's what the trailer seems to suggest, anyway) and the player will control a cute cat, who will have to live in this new reality. And this means all decent human beings will love it (because all decent human-beings are cat-people, don't @ me).
Returnal, the next presented game, is a shooter and I don't like them very much (especially on a console), but the story, which is a bit of a marriage between Alien and Groundhog Day got me intrigued. I'm not dying to play it but I will certainly follow the news about it.
LittleBigPlanet is by no means an outstanding series, but it does make good use of the console's potential and is perfect for a multiplayer session with your friends or family on a sofa. Even if you're not into platformers (that's me!). Sackboy: A Big Adventure is the series' successor which will be released on PlayStation 5. The game's creators, Sumo Digital, will introduce some novelties into the series. For example, this time we'll play in full 3D instead of 2,5D like in the predecessors. It looks quite pleasant and I'm sure it will be nice evening entertainment.
When I was a child, I loved spending time in an old game called Destruction Derby and having fun destroying cars. I miss this kind of entertainment today but it looks like Destruction AllStars will finally fill the gap for demolition-hungry me.
After these "interludes" Sony showed another bigger game, Kena: Bridge of the Spirits. According to the creators[4], this will be a story-focused action adventure full of exploration and fight. The title character, Kena, will be gradually joined by cute little spirits called the Rot, and levelling their abilities up will help the player to manipulate the environment. The sole idea — although not extremely original — got me sold, but what convinced me even more was the beatuiful aesthetics. It's absolutely one of these games I can't wait for.
I'm not really fond of stories with antropomorphic animals (with a few exceptions), so no "dinosaurs in high school" for me, thank you very much. Wait, what? The main character is non-binary[5]?! Give me that! I'm always happy about non-binary representation in various media, and it's still scarce, so I'll definitely play Goodbye Volcano High. And turn a blind eye to those dinosaurs. By the way: people who like this kind of animals are often called furries, but the dinosaurs have no fur so is there a part of the fandom called scalies? #seriousquestions
I'm really lame when it comes to platformers, so I have never even touched the Oddworld series. So while the remake of the franchise's second entry, Abe's Exoddus — titled Soulstorm this time — looks intriguing, gameplay-wise it's not for me.
Shinji Mikami, the man behind Resident Evil, is working on a new horror, set in Japan's capital. In GhostWire: Tokyo we'll play as a character with supernatural abilities who fights the paranormal forces taking over the city. He has to discover what brought these forces to Tokyo and why 99% of the city's population vanished. The ghosts he'll meet will be based on Japanese folklore[6]. While the idea is really great, the trailer suggests action-oriented gameplay and I'm not looking for that in survival horrors (I prefer the feeling of powerlessness and psychological depth). But colour me intrigued anyway.
I was also fascinated by the next game, JETT: The Far Shore. It will be an action-adventure with a cinematic scope. As a player, we will go on an interstellar journey, looking for a new home for humanity and discovering a secret.[7]. Sounds a bit like Interstellar and I love that film, so I think I might love the game too.
After all this excitement it's time to take a break. Godfall seems like nothing more than a dudebro fighting game, which desperately tries to be a new Devil May Cry. Meh.
OK, time to go back to space. The creators of Hyper Light Drifter are working on Solar Ash. It's their next game where big concepts meet a personal story. We will travel through a world-absorbing void, which, of course, can be understood metaphorically[8]. The trailer also shows a very unconventional audiovisual setting, which is another plus.
Oh, and there is going to be Hitman 3 (actually, it's the eighth main entry of the series, right?). You know the drill: stealth, assassinations, this kind of stuff. Sorry for the lack of enthusiasm, but I'm even lamer at stealth games than at platformers.
Astro's Playroom will be a 3D platformer preloaded to every console to show its potential. I allow myself for lack of enthusiasm here too.
Next trailer is Little Devil Inside —a tounge-in-cheek RPG and a timed exclusive for PS5. It looks funny but not something I am looking for in a game.
The standard new rehash of a sports game that comes out every year — NBA 2K21. Yawwwn. How come does this marketing trick still work?
Bugsnax is one of the strangest things coming out of this presentation but this should come as no surprise. After all, it's by the people who made Octodad. It's cute and crazy (I'm imagining the game studio's creative meeting and one of the guys going: "Hey, let's make a game where food is alive!"), but, frankly, not that appealing to me.
All the soulsikes fans will probably be happy that Bluepoint is working on remaking the game which started the genre. The product will be solid, for sure (Bluepoint is basically your guy when it comes to remakes), but I'm a little bothered by this disease, the remakosis-remasterosis, making its way in the video games business.
This whole presentation got me thinking: the game creators just love the outer space and time loops. Besides Returnal, the latter theme will also be explored in Deathloop. This is also a shooter (though a first-person perspective this time) but with a much lighter, a little bit John-Wicky atmosphere. The game will be made by Arkane Studios, the guys behind Dishonored, so you can count on great quality.
After a few years of advanced remakosis, Resident Evil will finally get a proper sequel — one that will continue the innovations introduced in the seventh main game in the franchise. I'm rather team Silent Hill, when it comes to big survival horror franchises (I still can't get over the cancellation of Kojima and Del Toro's entry and everything that is happening at Konami— #FuckKonami), but I have to say: the new Resident Evil is quite appealing. Zombie and a gothic village full of religious fanatics? Give it to me.
Capcom wants a Hideo Kojima kind of game, so, apart from Resident Evil, they are making a science-fiction game with an astronaut, falling satellites, gravity distortions and a mysterious girl whose hair looks just awful (I don't know if Capcom hasn't heard of Nvidia Hairworks or if they weren't able to implement it, but: ugh…).
The final game of the presentation was also the one I am most excited about. Horizon II: Forbidden West is a long-awaited sequel to one of my favourite games in the last few years, one that I could play and play and play. The story of a new civilisation built upon the foundations of the old one and the world full of animal-like robots is fascinating. I can't wait to enter it again. The game looks beautiful and the story ideas suggested in the trailer seem to adequately continue the themes of the first one. Give it to me now!
YOUR THOUGHTS?
That's all from me, but I'm curious about your opinion. Do you want to buy PS5? Which game are you most excited about? And where do you disagree with me? Tell us in the comments!
Sources: