Welcome to our second Geek News Weekly, where we collect the hottest geek news from last week.
We have ourselves a new Lara Croft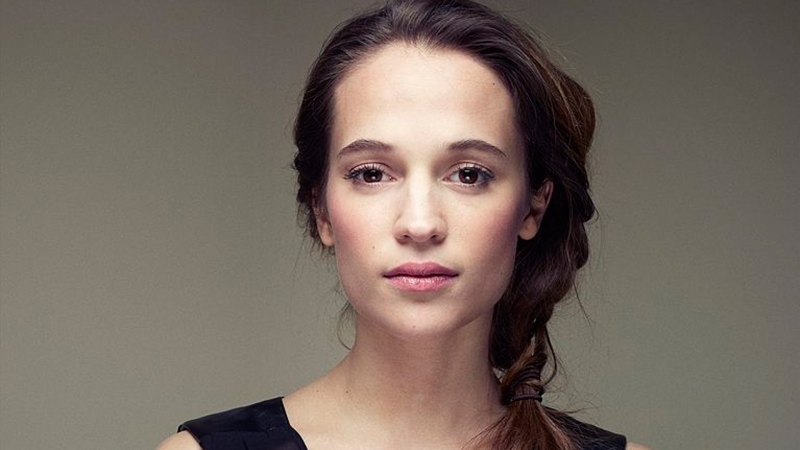 The wait is over – we now know which actress will become the famous female archeologist in the upcoming live-action reboot of the series. It will be Alicia Vikander, whom you may know from last year's "Ex Machina", "The Man from U.N.C.L.E." and "The Danish Girl" (she got an Oscar for this last one). She seems an ideal choice and it will be interesting to see if she makes a better Lara than Angelina Jolie did. We can't wait to see!
Source: The Hollywood Reporter
Potential actresses eyed for "Battle Angel Alita"
There are three actresses eyed for the main role in the live-action adaptation of Japanese manga series "Battle Angel Alita" (originally known as "Gunm" – a portmanteau of "gun" and "dream"; don't ask us why the English translator chose to change it), currently prepared by James Cameron and Robert Rodriguez. According to The Hollywood Reporter the actresses are: Maika Monroe, who starred in "It Follows" Rosa Salazar, who appeared in "Maze Runner: The Scorch Trials" and Zendaya, the Disney Channel star of "K.C. Undercover". It seems that out of these three Zendaya is the most likely to get the job, although there might be some scheduling conflicts getting in the way. Cameron and Rodriguez want "Battle Angel Alita" to be a star-making platform for whoever takes the role – a bold statement, given how Hollywood live-action manga adaptations did in the past. That being said – we keep our fingers crossed.
Source: The Hollywood Reporter
Sylvia Hoeks joins "Blade Runner" Sequel
As Deadline reports, Dutch actress, Sylvia Hoeks (known from "The Best Offer") will appear in "Blade Runner" sequel, alongside returning Harrison Ford and a bunch of newbies, such as Ryan Gosling, Robin Wright, Ana de Armas and Dave Bautista. We don't know the details of Hoeks' role yet, but we can say that the cast looks really amazing.
Source: Deadline
Disney confirms movies and claims dates
With a successful line of live-action fairy-tales (with "Alice in the Wonderland", "Maleficent", Cinderella" and "The Jungle Book"), now wonder Disney wants more. So here's what we will get:
– "Cruella" – a "101 Dalmatians" spin-off with Emma Stone,
– sequels to "Maleficent" and "Jungle Book" with more or less the same creative teams,
– "Dumbo" directed by Tim Burton (just please, don't make Dumbo a big weirdo, Tim) from Ehren Kruger's script,
– "A Wrinkle in Time" – an adaptaion of Madelein L'Engle's book directed by Ava DuVernay from Jennifer Lee's script,
– "The Nutcracker and the Four Realms" directed by Lasse Hallstrom from Ashleigh Powell's script,
– a Tinker Bell live-action project with Reese Witherspoon starring and Victoria Strouse writing,
– "Mary Poppins sequel with Emily Blunt (!) and Lin Manuel-Miranda set to star and Rob Marshall directing.
Additionally, Dwayne Johnsonn will star in "Jungle Cruise" based on a Disneyland attraction. Pretty impressive, isn't it? And we can be sure some of these movies will hit on the following dates, booked by Disney:
– UNTITLED DISNEY FAIRY TALE (Live Action) previously dated on 12/22/17 moves up to 7/28/17,
– UNTITLED DISNEY FAIRY TALE (Live Action) now dated on 4/6/18,
– UNTITLED DISNEY LIVE ACTION now dated on 8/3/18,
– UNTITLED DISNEY LIVE ACTION now dated on 12/25/18,
– UNTITLED DISNEY FAIRY TALE (Live Action) now dated on 12/20/19.
We can't say we're not looking forward to seeing all these movies!
Source: Variety
Mads Mikkelsen reveals his role in "Rogue One"
In a recent interview Mads "Hannibal Lecter" Mikkelsen revealed his role in the upcoming "Star Wars" spin-off movie, "Rogue One: A Star Wars Story". He said:
I read the script and it was very beautiful and Felicity is playing this lovely, strong woman and I play her father.
Quite an interesting piece of information and we wonder how exactly Mads' character will fit into the "Rogue One" puzzle. But we'll probably have to wait until the movie comes out, which will happen towards the end of this year.
Source: Empire
"The Flash" has just lost director
Seth Grahame-Smith left the cinematic rendition of "The Flash" citing "creative differences", as The Hollywood Reporter reports. This might suggest there are some internal problem in Warner Bros as to the further development of DC Extended Universe, but it also may be that after not entirely satisfactory box-office results of "Batman V Superman" the studio execs didn't want a debutante (it would be a first movie for Grahame-Smith as director) to helm an important movie. Either way, we hope "The Flash" will get a new, amazing director in a… well, flash.
Source: The Hollywood Reporter
"Sherlock Holmes 3" has just got a screenwriter
Remember last week, when we told you "Sherlock Holmes 3" is at least planned? Turns out these plans are far more advanced than we first thought. As Deadline reports, James Coyne will rewrite the screenplay for the movie, which means something's happening and we might see Sherlock reappearing rather sooner than later. Good.
Source: Deadline
"Goosebumps" sequel is a go
Though the adaptation of R.L. Stine's "Goosebumps" wasn't a tremendous hit it did quite good in financial terms. Well, good enough for Sony to want a sequel, as The Hollywood Reporter writes. The studio would like to work with the creators of the original and to have Jack Black on board (as he's a kind of an audience magnet, I suppose). If the movie turns out to be a as enjoyable as its predecessor, then why not?
Source: The Hollywood Reporter
The Punisher getting his own Netflix series
Netflix and Marvel have just announced that The Punisher, seen this year in "Daredevil's" second season, will get his own Netflix series. See the teaser below!
The Punisher is back. Locked and loaded.https://t.co/nGKCa2taEV

— Netflix US (@netflix) April 29, 2016
Can't be more excited!
Source: Netflix Twitter
John Krasinski will be the new Jack Ryan
John Krasinski, whom you may remember as Jim Halpert in "The Office", will star in the Amazon series about Jack Ryan. The series, created by former "Lost" showrunner Carlton Cuse and Graham Roland will be a contemporary take on the character known from Tom Clancy's books. By playing the character, Krasinski will join quite a nice company of actors who had the pleasure to do that earlier: Harrison Ford, Alec Baldwin, Ben Affleck and Chris Pine. We'll hopefully see how he will do quite soon.
Source: Deadline
"24" revival and Lee Daniel's "Star" with series order
Fox already orders two shows straight to series, even before the Upfronts have begun. That means we will for sure see "24" revival with Corey Hawkins taking the spotlight from Kiefer Sutherland (his Jack Bauer will be missed, though Hawkins' character, Eric Carter, looks promising) and Lee Daniel's musical series "Star". These two shows were pretty certain to be picked up, so this particular piece of  news doesn't come as a surprise, but it will be interesting to see how they will do on air.
Source: TVLine
"Ajin" TV Anime with a second season
If you are watching "Ajin", which is available on Netflix, here is a good piece of news for you – the anime is getting a second season, which will be released in October.
"Ajin" is based on a manga of the same title, which tells the story of Nagai Kei who is killed in a traffic accident on his way home from school, but ultimately he gets revived, becoming "Ajin" – a demi-human. As others of his kind are hunted, a price is placed on his head…
Source: ANN
Lionhead closes
April 29th was a historical day which marked end of an era. That day, after nearly 20 years and a host of industry-changing titles, British game developer Lionhead closed its doors. Founded by Peter Molyneaux in 1996 it released "Black and White", "Fable" and "The Movies" among others. It for sure will be missed greatly.
Source: IGN
DC Rebirth redesigns
DC Comics introduced the characters' redesigns via Comic Book Resources. Most of the costumes are altered only slightly, but there are some greater changes too. You can see the pictures below (click to enlarge).
How do you like them?
Source: Comic Book Resources
New Robin Hood interpretation
Robin Hood is a very popular character among different creators and from time to time we are getting a new take on him. The person to propose one now is Robert Rodi, who is writing a comic book called "Merry Men". Per Newsarama:
Set in the 12th century, Merry Men centers on Robert Godwin – a.k.a. Robin Hood – who is discovered to be romantically involved with King Ricard, and quickly banished by Prince John as part of a new law criminalizing homosexuality. Godwin and his friends come to live in Sherwood Forest and are comfortable with their lives in hiding until a mysterious stranger comes asking for help against the Sheriff of Nottingham.
Sounds really interesting and original. The comic book will hit shelves June 1 and we're very curious.
Source: Newsarama
This week we've got "Dead Summer" teaser from "Once Upon a Time" creators, trailer for the season 2 of MTV's "Scream", Oliver Stone's "Snowden" with Joseph Gordon-Levitt in the titular role (might be an interesting movie to watch), Laika's beatufil stop-motion "Kubo and the Two Strings" and a true cherry on top: "The Killing Joke". Check the trailers out!
That is all for this week. Let us know what you think in comments section below or on Facebook and Twitter.