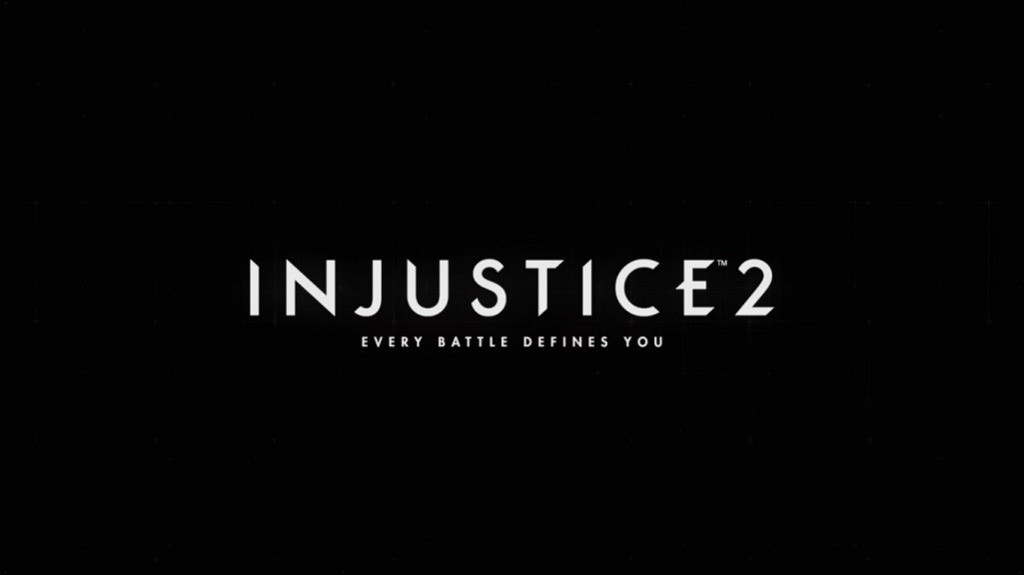 If you haven't played Injustice: Gods Among Us… Well, then you've missed one of the most entertaining fighting games in the last few years. If that is the case, you should probably fix that mistake (unless you're not into fighting games and/or superheroes, then just ignore it), play the game, read a tie-in comic book (which is a really quality read, unlike many other tie-ins to games etc.) and then come back here for the rest of the story.
Chances are, however, that you are familiar with Injustice: Gods Among Us, be it the PC/console or mobile versions of the game or the mentioned comic book. And if so, you'll be happy that a sequel is coming. Here's the trailer and official press release:
BURBANK, Calif.–(BUSINESS WIRE)–Warner Bros. Interactive Entertainment and DC Entertainment today announced Injustice 2, the super-powered sequel to the hit game Injustice: Gods Among Us. The newest game in development from the award-winning NetherRealm Studios features a massive roster of DC Super Heroes and Super-Villains and allows players to build and power up the ultimate version of their favorite DC characters. Injustice 2 will be available for the PlayStation®4 computer entertainment system and Xbox One in 2017.

"In Injustice 2, we are introducing new features that will change the way fans play fighting games," said Ed Boon, Creative Director, NetherRealm Studios. "We're always interested in pushing the genre forward and allowing players to customize and level-up their favorite DC Super Heroes and Super-Villains is a significant leap.""Expanding the DC Universe in games continues to be one of our top priorities, and Injustice 2 showcases amazing gameplay and an original story to bring the characters to life for players," said David Haddad, President, Warner Bros. Interactive Entertainment. "NetherRealm Studios is offering fans an experience of customizing and battling with DC's iconic characters in an entirely new way."

Injustice 2 offers the latest DC fighting game experience that expands on the previous title's larger-than-life showdowns. Every battle defines you in a game where players personalize iconic DC characters with unique and powerful gear earned throughout the game. For the first time gamers can take control of how their characters look, fight and develop across a variety of game modes.

Injustice 2 continues the epic cinematic story introduced in Injustice: Gods Among Us as Batman and his allies work towards putting the pieces of society back together while struggling against those who want to restore Superman's regime. In the midst of the chaos, a new threat appears that will put Earth's existence at risk. Players can play from the biggest DC roster ever offered in a fighting game, from classic fan favorites such as Batman, Superman, Supergirl and Aquaman, to astonishing new villains like Atrocitus and Gorilla Grodd. Battles will take place across arenas that have evolved in scale and span across iconic locations such as Metropolis, Gotham City and Atlantis.

To celebrate the announcement of Injustice 2, fans who have downloaded the hugely successful Injustice: Gods AmongUs mobile game can unlock the Injustice 2 versions of Superman and Aquaman through the in-game Challenge Modes. Released in 2013 and developed from the ground up by NetherRealm Studios, the Injustice: Gods Among Us mobile game is available as a free download on the App Store and Google Play.
Sounds really exciting! I can't wait for the game and its new features and I'm keeping my fingers crossed for it to be at least as good as the first one!
How about you? Are you going to play Injustice 2? Let us know in the comments section below or on our Facebook and Twitter!