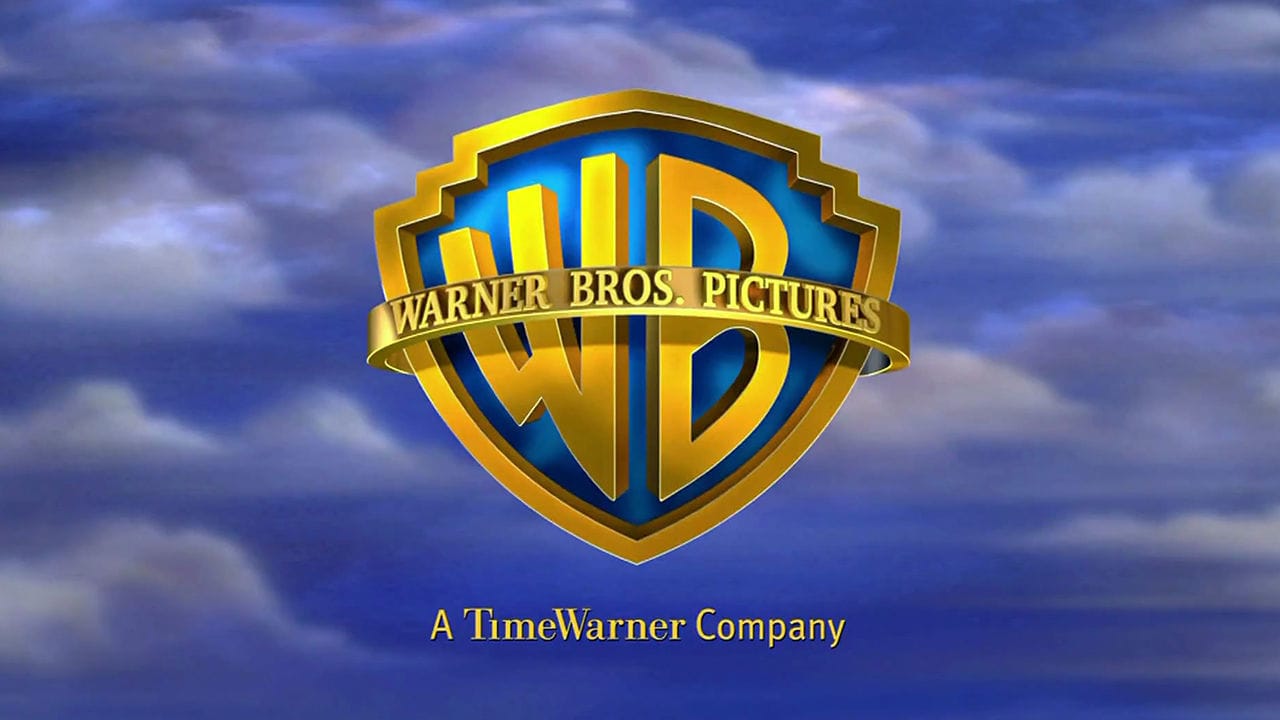 This year's San Diego Comic-Con has ended more than a week ago. It certainly was very emotional, and now that we dealt with these emotions we can write a few words about the most important panels. We won't be going over the trailers and goodies posted on the Internet, but we'll also look at what was said during the panels and we'll try to analyse the materials a little bit, so worry not: there is some stuff definitely to read into. And today we'll be looking at the clear winner of this year's SDCC – Warner Bros.
The panel kicked off with the franchise that evokes the most emotions: DC Extended Universe. First they showed a sizzle reel with people who are taking part in DC Movies (actors, directors) talking about their experience. This material is not available online, unfortunately, but worry not: the rest is.
After the sizzle reel, the panel moderator Conan O'Brien called out the directors of the upcoming DC Movies: David Ayer (Suicide Squad), Patty Jenkins (Wonder Woman), Zack Snyder (Justice League), Rick Fumiyama (The Flash), James Wan (Aquaman) and Ben Affleck (Batman). Yes, you read it right! Ben Affleck, long rumoured to take on a Batman movie, has finally been officially confirmed to do so.
Every director shared their enthusiasm to tackle DC properties (James Wan even dropped an F-bomb and was scolded by Conan for doing so) and they seemed really passionate about their projects. And I like how diverse the directors are: both ethnically and gender-wise (though there's still a lot to be done in that second part).
Below you can see that fragment of the panel, courtesy of Flicks and the City.
Next, Patty Jenkins, the director of live-action Wonder Woman movie reentered the stage and talked very enthusiastically about her directing gig. She then invited the actors: Gal Gadot (Wonder Woman), Chris Pine (Steve Trevor) and Connie Nielsen (Queen Hippolyta) and they all presented the first trailer of the movie. You can watch it below.
The trailer opens with Diana finding Steve Trevor on Themiscira's shore – a classic scene from the comics. Then we see the Amazons' Paradise Island in its glory, with some original, though not exactly Ancient Greekish architectural ideas. After that the trailer suggests Wonder Woman will leave Themisicira with Steve Trevor and explore "the world of men". The whole thing, as suggested in various materials and news bits before, will be set during World War I, which is a rather unusual setting for a superhero flick. The rest of the trailer is a mix of Wonder Woman fighting and going undercover on lavish parties. The villains are not revealed yet, but there's an interesting general (could he be Ares?) and a masked woman (could she be The Mask, one of Wonder Woman's classic villains?) appearing in the trailer.
Overall, there are four things that caught my attention. The first one is the great battle between the Amazons and some soldiers, which suggests an interesting conflict. The second one is how wonderful (can't decide if this pun was intended or not) it is to see Wonder Woman fighting, running around, using her lasso and sword and being awesome. The third one is how well she seems to be portrayed and written: as an independent, strong female character, able to make her own decisions and not letting the men around her to be overprotective. And last, but not least, I love Etta Candy's introduction in the last part of the trailer: funny, clever, well-acted and again: stressing Wonder Woman's independence.
After the trailer presentation the actors and the director talked a little bit, mainly sharing their excitement about the upcoming movie. And Gal Gadot yet again proved she's the sweetest human being in the world, showing appreciation of the fans and doing her favourite Wonder Woman pose. Watch the whole thing below.
After Wonder Woman, there was time for a surprise appearance by Zack Snyder, who invited the stars of Justice League: Ben Affleck (Batman), Gal Gadot (Wonder Woman), Ray Fisher (Cyborg), Ezra Miller (Flash), Jason Momoa (Aquaman) and Henry Cavill (Superman) to show the first footage from the upcoming movie. And bear in mind that they've just begun shooting, so the post-production effects are not polished as of yet. But here, watch the clip in all its awesomeness.
Before I say anything, I have to say this: it seems like the series of movies based on DC Comics is, well, very reactionary. Some people freaked out about the mass-destruction of Metropolis in Man of Steel? They made it one of the main reasons of the titular fallout in Batman V Superman. Some people freaked out about how dark and complicated was Batman V Superman? They'll get a lighter and simpler movie with Justice League. Now, I don't want to judge if it's a good thing or a bad thing, and I'll just say that the trailer they cut out is really good. I like Wayne's interactions with Aquaman and the Flash, I'm in love with Ezra Miller's Barry Allen and I couldn't help myself but to smile, when I heard the last line. As a DC Comics fan I am really excited for this movie, especially that, besides great interactions of the team members, they also showed some tiny bits of where the story goes: did you notice the Mother Box dug by (possibly) Atlanteans?
The actors and the director left the scene soon after they screened the trailer, but they made it really hot in Hall H, that's for sure.
After Justice League, it was time for another team, but not a regular one. It was a team of bad guys. David Ayer brought with him the cast of Suicide Squad: Karen Fukuhara (Katana), Adam Beach (Slipknot), Jay Hernandez (El Diablo), Jai Courtney (Captain Boomerang), Adewale Akinnuoye-Agbaje (Killer Croc), Viola Davis (Amanda Waller), Joel Kinnaman (Rick Flag), Jared Leto (Joker), Cara Delevigne (The Enchantress), Scott Eastwood (Lt. GQ Edwards), Margot Robbie (Harley Queen) and Will Smith (Deadshot). Together they shared some interesting tidbits on how they worked on the set of the movie (Will Smith said they first got to know each other very well and then David Ayer would throw they childhood traumas against them to get out a desirable reaction for a particular scene) and shared a few jokes (Viola Davis, complimented by Conan for her portrayal of a really tough-minded person, said she played herself). Watch the whole panel below:
And of course, there was a trailer:
Some new scenes with new info (you caught that "Goliath" bit?) and lots of quite funny moments. I'm intrigued by the trailer's opening scene, which looks like it could be taken out from the film's ending (or from somewhere towards the end) and I love the visibility of female characters and the overall diversity. Yay for Suicide Squad – even if the reviews are not that encouraging, I still hope to have fun and you'll definitely read my review soon (I'll be seeing the film tomorrow)!
Next, came yet another DC movie, though this time it was as much about the superheroes as it was about bricks. And that could of course mean only one thing: LEGO Batman. Here's the latest trailer:
Now, I may sound boring or strange, but I'm not into this kind of over-the-top humour very much, so I'm not that hyped out for the movie. But I did like some parts of it and I'm sure there are many of you who'll love it.
The panel for the movie was very short and rather small in comparison to the previous ones, with only director Chris McKay and actor Will Arnett appearing. They talked a bit about the unconventional Robin storyline, the teases of which can be seen in the trailer. They also praised the rest of the cast, even saying that Ralph Fiennes, who'll be voicing Alfred, did a lot of research (!) for the role (that's a crazy thing to do!). And finally, they teased they'll be going deep into Batman rogues gallery, showing not only the most popular villains like the Joker, but also some of the second-leaguers like Orca, Dr. Phosphorus, the Kabuki Twins or the Mutants. Sounds like fun! Watch the panel below.
That's it with the DC Movies. But the panel was far from over, and next came the reboot of the King Kong franchise (which, as you may recall, will be a part of the bigger Legendary Monsters Universe, with Godzilla crossover already in works). Director Jordan Vogt-Roberts (with a really amazing-looking beard) brought John Goodman, Corey Hawkins, Jason Mitchell, Brie Larson and the main star of the movie (well, if you're not counting Kong himself, of course), Tom Hiddleston to the stage and the first thing they did, of course, was to show the trailer.
As you can see, this will be a completely new take on the King Kong mythos with a new set of characters. Unlike the original and the Peter Jackson's remake, this time it won't be a group of filmmakers going to the Skull Island, and neither will the movie be set in the glorious 1930s. Instead, we'll be seeing a group of soldiers going on a "survey mission", which – as the trailer suggests – will go south in a blink of an eye. There's also a very intriguing character played by John Goodman, who might be connected with the MONARCH project (but bear in mind that this is just my speculation) known from the latest Godzilla movie. I like the overall tone of the trailer, with some Vietnam-like feel and very interesting choice of colours. And the blink-it-you'll-miss-it appearance by the extremely huge Kong is something really amazing too.
After the trailer there was a quick round-up of questions. Vogt-Roberts said he was really honoured to take on a true film legend and be able to tell a new story within the known mythology. He also revealed that the film will be set in 1970s, which not only allowed for an interesting aesthetics, but also for a specific approach to the characters and storytelling.
Tom Hiddleston revealed he'll be playing a character called Captain James Conrad, a former British SAS officer with tracking skills, while Brie Larson will be an anti-war photographer and Samuel Jackson will be Lieutenant Colonel Packard, commanding an aircraft brigade.
The cast also talked about extreme (at times) conditions on the set and shared a few jokes (John Goodman had a cool story about Kong). Overall, they really made me wait for that project and I hope the film will be a great entry in the King Kong franchise.
KING ARTHUR: LEGEND OF THE SWORD
Charlie Hunnam entered the stage after that, in order to promote Guy Ritchie's King Arthur: Legend of the Sword. Here's the trailer:
To be honest, it has a very weird feel about it, being funny here, and dead-serious there (it would benefit from better editing), but one thing must be said: there hasn't been a take on Arthurian legend like this before. Really fast-paced, street-level at times and with a crazy Guy Ritchie sauce all over it.
One thing Conan pointed out during a rather modest panel with Hunnam, is that director Guy Rithcie has the ability to do a period piece and give it a very modern feel. It certainly worked in his Sherlock Holmes movies and it is felt in the trailer – though at times it's a little bit distracting.
FANTASTIC BEASTS AND WHERE TO FIND THEM
And last, but certainly not least, came J.K. Rowling's Fantastic Beasts and where to Find Them. And first thing to say: I love how they opened this part. Eddie Redmayne came out to the stage and handed out wands to everyone in the audience. Together they "cast" Lumos Maxima spell, which was accompanied by some special effects. Look at the whole gig for yourself:
I so wish I was there! After this magical introduction, the core cast (Eddie Redmayne, Ezra Miller, Colin Farrell, Katherine Waterston, Dan Fogler and Alison Sudol) with director David Yates talked about the movie.
Yates, who is an uneven artist and created both the worst Potter movies (I'm still so disappointed with Harry Potter and the Order of the Phoenix) and the best of them (the emotional Deathly Hallows) said he was excited to explore the new corner of the wizarding world of Harry Potter and to get to play with a completely new set of rules.
The actors added they were very happy to join the franchise and shared a few tidbits about their characters (with Dan Fogler, who plays a Muggle, likening his character to Han Solo). They also talked about the cooperation with costume designer Colleen Atwood.
And here was a new trailer:
More action-packed than the last two and certainly magical (not only because it's abput witches, wizards and magical creatures, but also because of its unique 1920s atmosphere) it does make you want to plunge into the unfamiliar corner of the familiar universe right away.
Warner Bros. definitely offered lots of goodies and had a few surprises up their sleeves. Which movie are you most excited for and which materials did you like the best? Make sure to share with us in the comments section below or on our Facebook and Twitter!