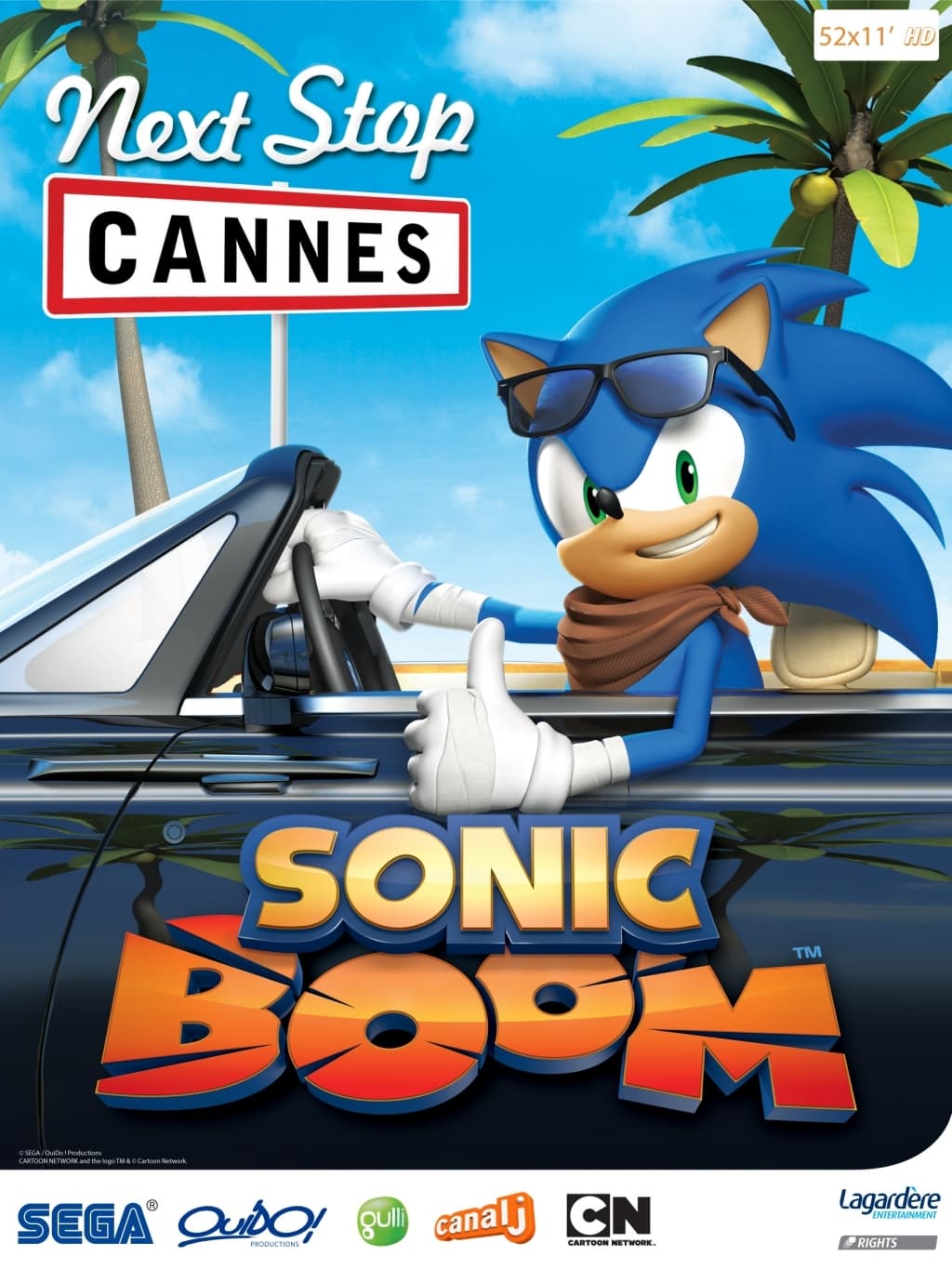 Happy almost Bastille Day, post July 4th, and most important, Hot Dog Month!  In celebration, please consider exercising your right to vote, regardless of your age, location, or citizenship. Folks, Sonic Boom is on the ballot as Choice Animated TV Show for Teen Choice 2017 ™ Awards!  Therefore, this year, your geek voice is crucial!
Tuesday, June 20 was a memorable day in Sonic the Hedgehog history. FOX Network (USA) announced the coveted Teen Choice 2017 ™ Awards nominations.
---
Sonic Boom became a contender among an impressive cartoon roster, including Family Guy, Gravity Falls, Steven Universe, Rick and Morty, and Bob's Burgers. However, Sonic Boom is the only 26-year-old, quilled icon in this esteemed crowd, which gives him special entitlement to this unprecedented honor. (Right?)
The celebrity-fuelled, red-carpeted, prime-time broadcast Teen Choice 2017 ™ ceremony will air live (8 p.m. Eastern Time live/Pacific Time tape-delayed/Streaming TBD) on Sunday, August 13. If you do your part, then Sonic will receive his well-deserved Surfboard Award at that time.
To show Sonic Boom support, please go to Twitter, and tweet this exactly: #ChoiceAnimatedTVShow #SonicBoom on July 12-19 (inclusive). Multiple tweets are permitted and encouraged! There are no limits!
Another voting option is a simple retweet of this important June 21 message from the Sonic official account:
Thanks for the #ChoiceAnimatedTVShow nomination, @TeenChoiceFOX! RTs will let you cast a vote for #SonicBoom. An EVIL vote. pic.twitter.com/bWoVvbaQri

— Sonic the Hedgehog (@sonic_hedgehog) June 22, 2017
For more voting details, see Teen Choice rules.
Now in its 19th instalment, the televised Teen Choice Awards honors all that is meaningful to teens and geekdom, in general: TV series, movies, sports, music, fashion, digital media, and comedy. Expect this year's live special from the Forum at Inglewood (Los Angeles) to feature many celebrity appearances and performances, as per usual. Could this be the moment to spot an authentic Blue Blur in the swanky hipster crowd? Vote, vote, and vote some more to make geek dreams come true!
Thank you for your consideration, and . . . Gotta go fast! Voting closes on July 22!