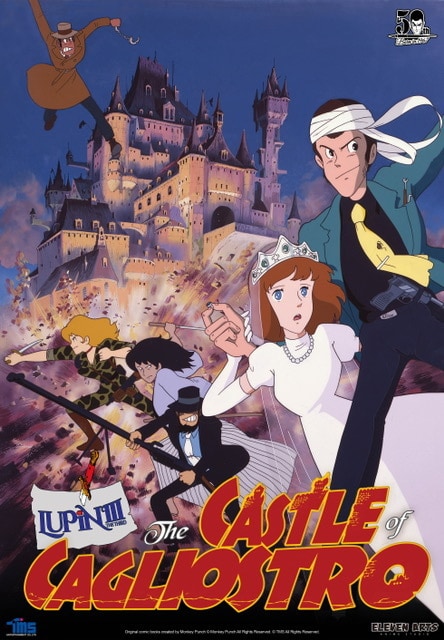 For American anime fans who need end-of-summer salvation, know that a guardian angel has your back. The Hayao Miyazaki opus "Lupin the 3rd: The Castle of Cagliostro" enjoys a second coming! Maybe the blessed event is destined for a hallowed location near you!
Thanks to acclaimed Sega-Sammy subsidiary TMS Entertainment, plus distributors ELEVEN ARTS Anime Studio and Fathom Events, this piece of anime heaven descends – cherub-style – upon U.S. audiences soon. The cinematic extravaganzas are set for Thursday, September 14 and Tuesday, September 19 at 7 p.m. An announcement regarding international screenings is pending.
---
As devout anime fans know, "Lupin the 3rd" is an everlasting character in Japanese cartoon history. Yet, the upcoming unspoolings of Lupin's larcenous exploits mark initial U.S. appearances.  These occur in time for Lupin's 50th anniversary and the October wide theatrical release of the 1979 film. This particular movie is extra special, because it represents Miyazaki's ("My Neighbor Totoro", "Spirited Away", "Howl's Moving Castle") silver screen debut.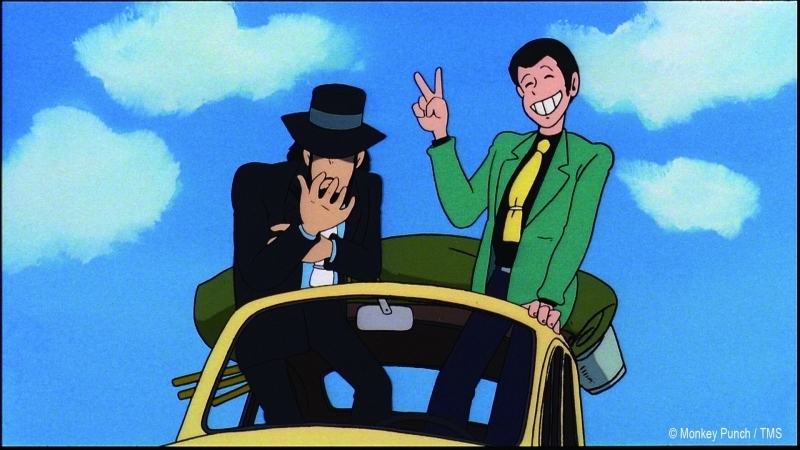 As a bonus, Los Angeles audiences will see a featurette prior to the main attraction. Masami Tokunaga and Ko Mori, along with the Fathom team, are producers behind a corresponding, promotional short film. In it, "Access Hollywood's" Scott Mantz interviews Disney/Pixar's John Lasseter. Miyazaki is a significant influence on Lasseter, and the short covers this inspiration in brief.
"Anime events continually prove to be a wildly popular genre for our audiences", Fathom Events CEO John Rubey says, "We are thrilled to debut Hayao Miyazaki's first masterpiece on big screens nationwide and to partner with ELEVEN ARTS and TMS Entertainment to make this possible."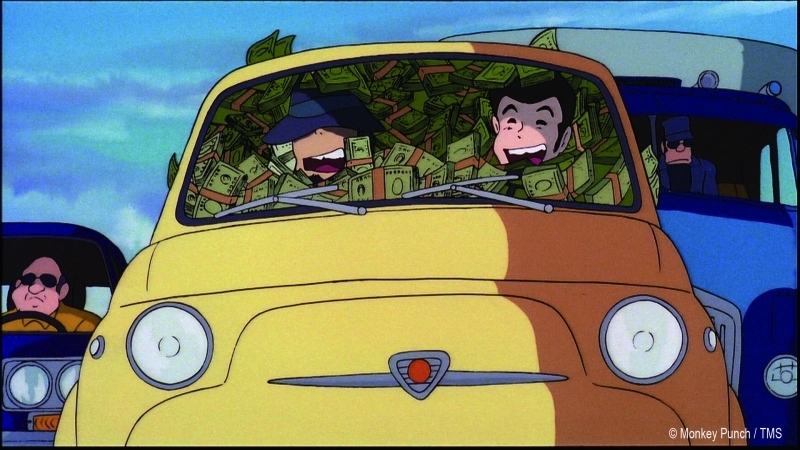 Fathom Events' live digital broadcast network (DBN) is the largest cinema broadcast network in North America. It regularly ushers live and pre-recorded events into 897 locations and 1,387 screens.
"Lupin" tickets are available now at FathomEvents.com. See also here!
Go forth in peace  . . . and order!