Ever been feeling, angry? How about sad? Or fearful? Disgusted maybe…? Well it may help sometimes just to remember – it's all in your head… and in Disney Pixar's newest summer hit Inside Out – it turns out it really is!
2014 saw no Disney Pixar movies released in the cinema, except if you count Toy Story in 3D for a limited time. Before that we saw the likes of Monsters University (2013) and Cars 2 (2011). Whilst 'Brave' desperately tried to keep the increasingly disappointed audience satisfied in 2012, many people thought the heyday had gone with 'Up' (2009) and 'Toy Story 3' (2010) being their last popular films… this was very much the case-until now!
True, to keep us amused, Disney have filled the void with the likes of Wreck It Ralph, Frozen, and Big Hero 6, but they just lacked that Pixar… 'something…'
Inside Out is worth the wait! And it's got that 'Pixar something' packed into it! From the heart warming opening scenes you'll marvel at the beautiful animation, before laughing out loud one minute, then crying like a baby the next.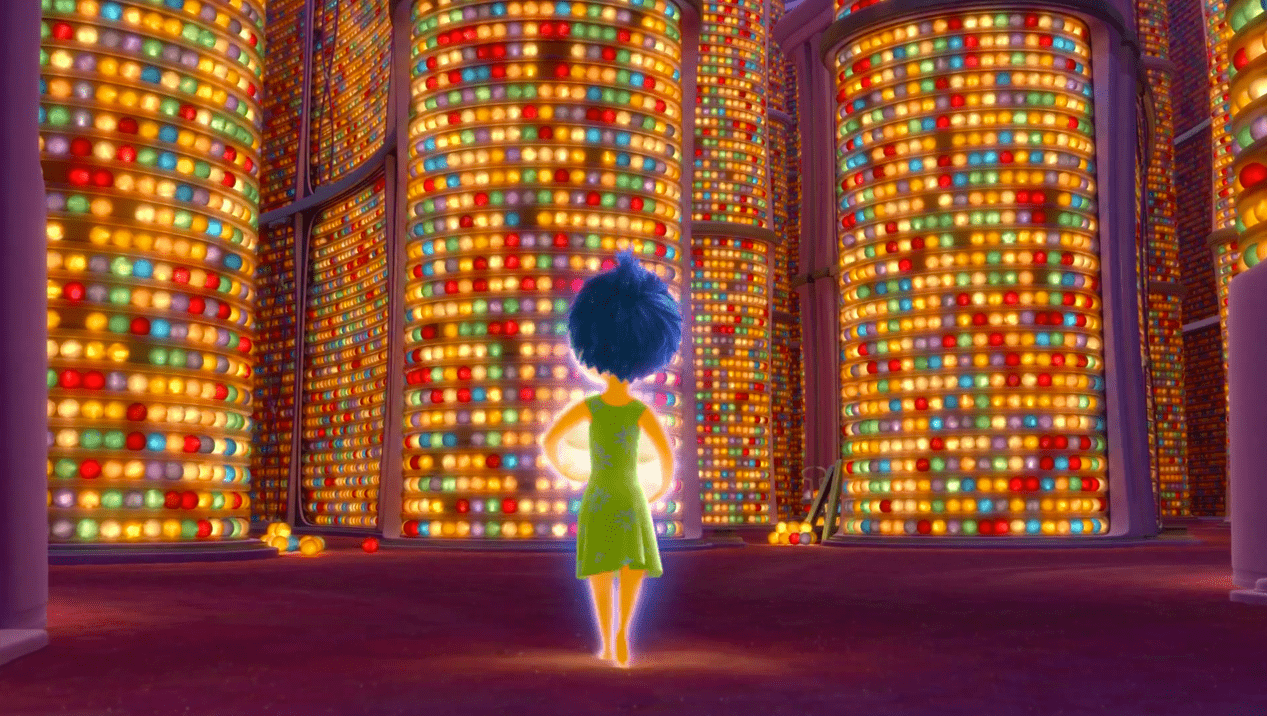 Meet Riley Anderson, 'host' to the complex emotions that any eleven year old knows. As well as the ones listed above Riley's mood is often run by 'Joy.' A perpetually happy being who was also Riley's first ever emotion. Keeping a growing girl in check along with four somewhat negative emotions would be challenging enough but for Joy it is simply 'another day at the office' and she is never happier than when Riley goes to sleep at the end of the day with a smile on her face.
When a series of unfortunate events leads to both Joy and Sadness stranded away from 'head'quarters they soon realise that they will have to work together to get back before the remaining emotions of anger disgust and sadness ruin everything. To complete their quest they must travel through the key 'lands' created by distinct parts of Riley's personality, 'Friendship land,' 'Goofball land,' 'Family land' and so on. Along the way they meet Riley's old imaginary friend BingBong who agrees to help them. However with negativity and anger now in charge, it seems that whenever the heroes get close to their goal, the lands crumble into a void of erased memories. As chaos ensues back at headquarters Riley's life on the outside slowly starts to fall apart. Will Joy and Sadness get back in time before drastic measures are taken?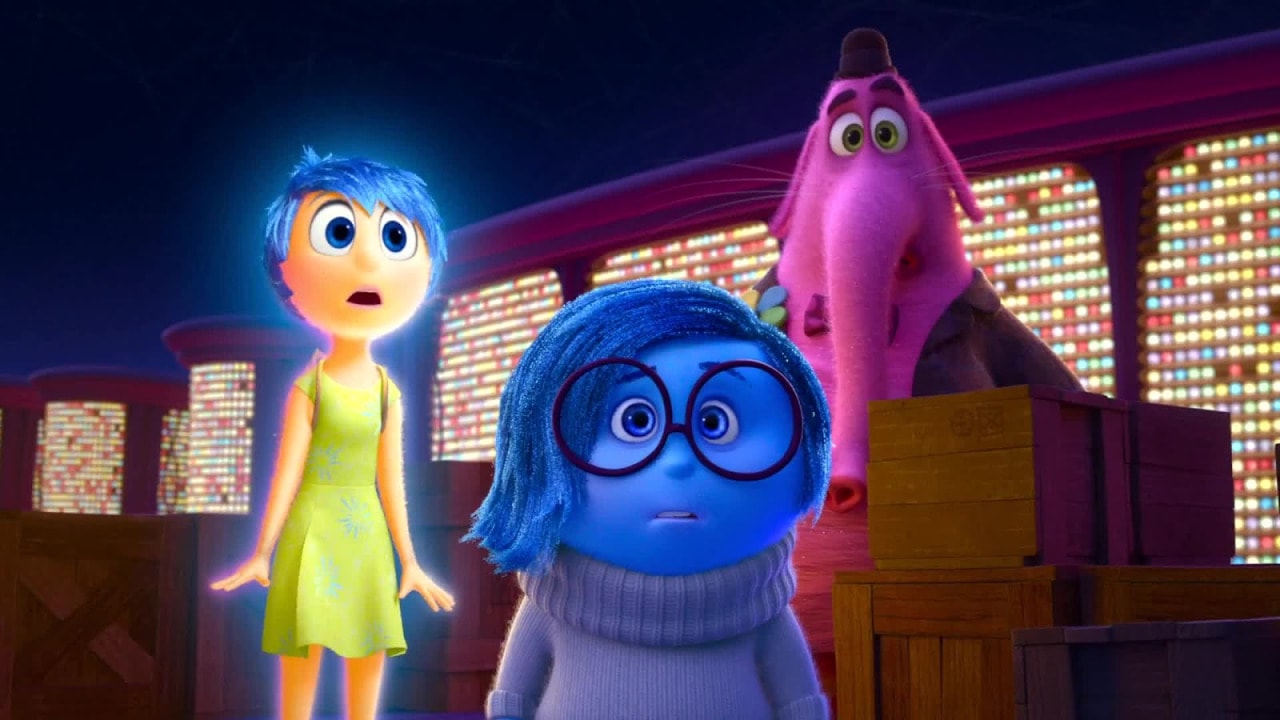 While a majority of the cast is primarily female, this is in no way a film for just girls. Neither is it just for kids- brief glimpses into how the parents mind works will definitely raise giggles from Mum and Dad. A host of famous voices such as the hilarious Lewis Black (Anger) and Amy Poehler (Joy) bring this truly original instant classic to life along with its trademark subliminal messages, such as trusting in yourself and others, working together and learning to understand your friends and family- no matter how different we all appear to be.
And all without a smash hit song from Idina Menzel…