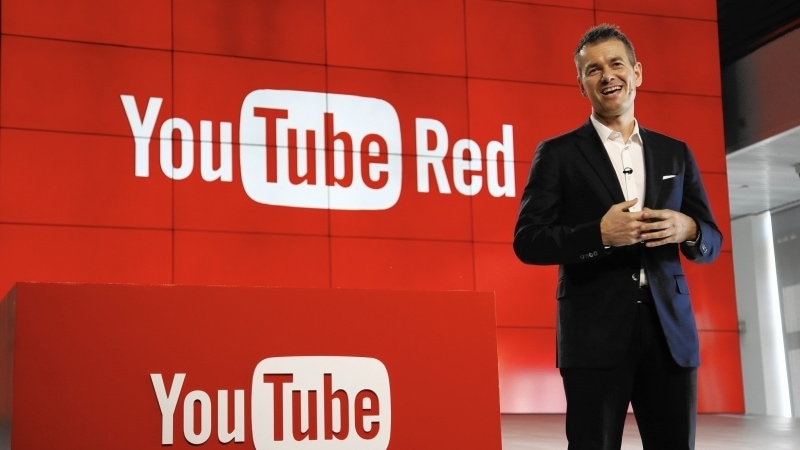 YouTube is investing in more original content
As most of you know last October YouTube re-worked and launched it's ad-free subscription content and music service named YouTube Red (not to mix up with other platform). Right now YouTube Red is available only for USA, New Zealand and Australia.
YouTube claims that their new business model is paying off. The company is happy with the start and it will increase investment in content being created exclusively for YouTube Red. Last week, the companies head of global content – Susanne Daniels said that $9,99 subscription service had "far exceeded their expectations" since it's début in October of 2015. The company will now invest more and increase stock into creating more and better content for YouTube Red subscribers.
So, therefore Youtube has pledged to increase investment and stock in original content. More specifically, in the financial support offered to  Youtube stable of online personalities that are creating some of the key original content. Some examples include Dance Camp by AwesomenessTV, Prank Academy by PrankvsPrank, a Trip to Unicorn Island by Lilly Singh, Escape The Night with Joey Graceffa, Fight of the Living Dead by BlackBoxTV, Scare Pewdiepie and Mat Pat's GameLab by Gaming Theorists.
One of the first original content that has surfaced on YouTube Red was the original series called "Scare Pewdiepie" – Pewds reality spoof homaged to horror games. It was one of the first 10 episodes originals released to the platform. The show was recently renewed for the 2nd season. We can guess that YouTube and PewDiePie are happy with the performance and continuing working relationship. And this is the Youtube goal to built a relationship with all of the creators that are co-operating on the platform.
Hollywood is interested in YouTube personalities
So, Youtube is changing and we can notice, that it starts to recall another business model that has been around for decades. Try to guess what it is? A cable broadcaster! It mimics the system in Hollywood where a certain company has signed with it's creators to release specific content for a given platform. The major difference is that YouTube claims it is a start off for new personalities and that "We want to open Hollywood's roledex and introduce our creators to visionary directors, writers and producers". The companies head of global content – Susanne Daniels, claims that ten original series created for the service is now in talks with producers in Hollywood.
The growth of YouTube Red and the talents connected to the platform makes sense when we draw connections to Google's development of it's own low cost version of a cable television package.
YouTube goes Unplugged
Another spicy rumour has it that the Google/Alphabet company is working on a low-cost subscription service that would include the four major broadcast networks – ABC, CBS, NBC, and Fox, as well as some of the more popular cable channels. The trick is getting all these major players to sign on. It's a project YouTube has been trying to get off the ground since 2012. This new service will be called Unplugged that would offer customers a bundle of cable TV channels streamed over the Internet. This project, for which YouTube has already overhauled its technical architecture, is one of the online video giant's biggest priorities and is slated to début as soon as 2017. If the projections remain true, it'll cost you under $35 a month. Of course, if that's just for the basic Network channels, save yourself the bandwidth and get a digital antennae.
What do you think of YouTube's future plans? Make sure to share with us in the comments section below or on our Facebook and Twitter!