Sonic's 25th birthday!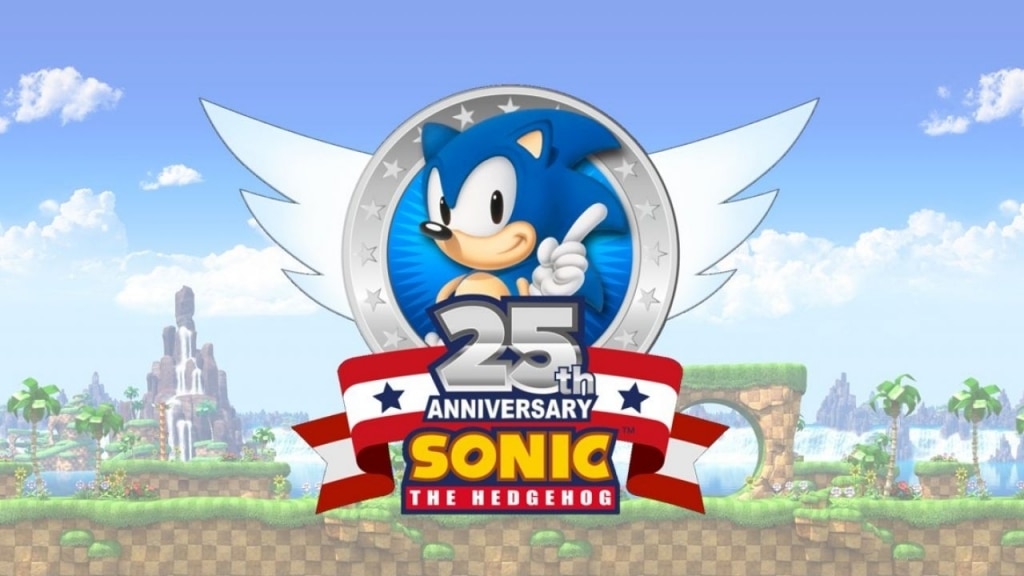 What a ride! On June 23rd of 2016 Sonic celebrated his 25th birthday. A lot has happened during these 25 years – there were both a glorious 16-bit era and a bumpy ride (with its ups and downs) to 3D.
"It's incredible how time flies, isn't it? One moment, you're seven years old, sitting on your living room floor with eyes glued to the screen as a speedy blue ball bounces around to the tune of Green Hill Zone. The next, you're replaying those golden oldies as an adult, celebrating 25 years of epic platforming fun." – Sonic Stadium
This year, SEGA and Sonic Team has a lot of stuff planned for us. Let's BREAK IT DOWN!
New game coming in 2017
Rumour has it that a new Sonic game might come out in 2017!
Takashi Iizuka confirmed plans for the new game at Japanese Sonic the Hedgehog 25th Anniversary Party on June 25. Full details are coming on July 22 at San Diego Comic-Con and – luckily for those who cannot be there – the event will be livestreamed. Those who followed Sonic's Twitter, Facebook might have already seen the not-so-subtle hints as to what is coming.
With a Sonic Humble Bundle recently, it's certainly hard to not speculate about the new Sonic game. On the official Twitter, they had a Sonic Timeline, and this is probably the biggest hint: with 2016 left open there, you can be pretty sure to expect a brand new Sonic game coming out soon.
Also, it seems that popular French musician Madeon's song (or a completely new work) might be featured in a trailer for the new Sonic game. Or maybe even Madeon will become a composer for the game?
@madeon How many gold rings does it take to use your music in a new Sonic game trailer? Asking for a friend.

— Sonic the Hedgehog (@sonic_hedgehog) May 25, 2016
@madeon You just made our night. We'll send in the request! pic.twitter.com/4J0KOCCNQW

— Sonic the Hedgehog (@sonic_hedgehog) May 25, 2016
Sonic 25th events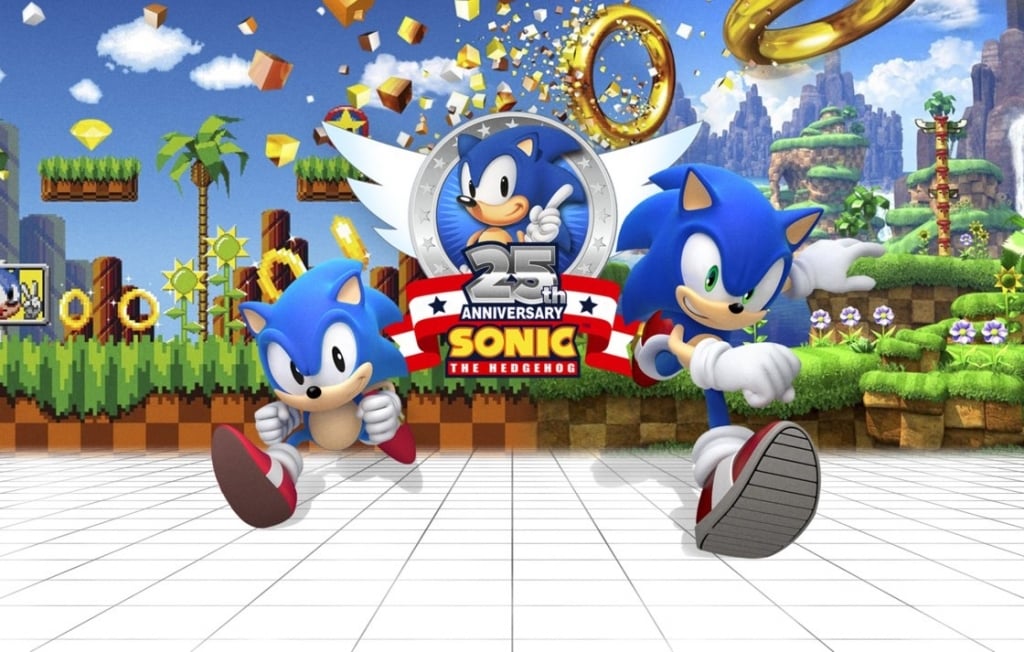 Sonic has a couple of exciting upcoming events. One that is especially worth checking out is Summer of Sonic. The event has been going on for around a decade. This time, they opened up a kickstarter to help fund Sonic's 25th Anniversary, after a 2-year hiatus. The kickstarter was a success, and the event will be taking place on August 6th this year in London. Just to name a few of the confirmed guests: Takashi Iizuka, Jun Senoue, Johnny Gioeli, Mike Pollock, Tyson Hesse, Duncan Gutteridge, James Wallis, Ferran Rodriguez… I imagine they will be announcing even more guests, so check the Summer of Sonic site for a full list of guests so far.
Another big event is called Sonic Boom. It was a huge success for SEGA in the past years and his year, they are having it in the same place I went to Sonic Boom in 2012, the House of Blues in San Diego. San Diego during Comic Con season is really beautiful!
Hope you got your tickets for the events, but if not, hopefully there will be more Sonic events next year.
Sonic movie in development by Sony
In 2014, there started to appear some news about a Sonic movie. Multiple news outlets have reported that the movie, which is currently in works, will actually be a combination of live-action and CGI. Sadly, we will have to wait until 2018 for the release, but I think we may be seeing some bits and pieces at Sonic Boom, this year and even at Summer of Sonic. Sonic The Hedgehog is a large icon and a billion dollar video game franchise, so a movie does make sense. If anything, the Sonic franchise has nowhere to go but up; hopefully it won't do it as fast as the Super Mario Bros. movie – it has a special place in my heart because I first saw it before I knew what a bad movie was (I was a kid. Let me live!).
What are your favorite Sonic games? For me, it will most likely be playing Sonic Adventure 2 because it's a game I have always been able to go back to. Let's make Sonic's 25th Anniversary a fun one, and one that's not too fast – we have to enjoy it, after all!
Bonus – interesting links:
Infographic of Sonic going through the his 25 years career
Buy Sonic related merchandise on Amazon + see the cool video it features
YouTube video which celebrates Sonic's history by going through the best moments throughout his 25 years career.
To be continued…