Michelle Rodriguez and Justice Smith have joined the most handsome Hollywood Chris (that is Chris Pine, of course) in the film adaptation of "Dungeons & Dragons", The Wrap reports. "Game Night's" Jonathan Goldstein and Jonathan Francis Daley are set to direct the feature, and with a cast that good, I hope this attempt at D&D will be better than the fiasco from 2000 and its direct-to-video sequels.
Kevin Smith revealed that Bear McCreary will score his "He-Man" series, and shared the first cue, which will play during the transformation scene.
Here's @ThatKevinSmith reacting to @bearmccreary's Masters of the Universe: Revelation score for the first time. You all aren't ready for how good this show is going to be. pic.twitter.com/Et8cl4Ds7C

— NX (@NXOnNetflix) February 8, 2021
Michael B. Jordan will make a Muhammad Ali limited series for Amazon, according to Deadline. Additionally, the actor's production company Outlier Society has expanded its partnership with the obnoxious corporation to include a first-look film deal and an overall television deal. Here's what Jordan says about the series:
It's an incredible honor and I bring tons of respect to it. It's a healthy weight to carry, to be able to tell the story of Muhammad Ali. It's called "The Greatest" right now and we're partnered with Roc Nation on the music side of things. It's a project where we've partnered with the estate and we'll be able to tell this story with no red tape. It's a limited series that will really dive into the life of Muhammad Ali. I'm not going to be too specific beyond that, but we'll be able to get to know him in ways we haven't had a chance to before. I'm really excited about it, as a boxing enthusiast and since this is the world I've been living in the past five or six years with the Creed franchise. To be able to honor Muhammad Ali and elaborate on his legacy is something I'm really excited about, and I know Jen and Amazon are as well.
Deadline reports that Netflix has acquired the rights to "Redwall", a series of children's fantasy books by Brian Jacques. Patrick McHale, known for his brilliant work on "Over the Garden Wall", is set to write an animated feature film based on the books. There is also an animated series focused on the character of Martin the Warrior in the works. Good news for fantasy fans!
Charisma Carpenter has released a statement detailing her abuse at the hands of Joss Whedon. Whedon has long been accused of being an abuser, first by his former wife, Kai Cole, in an expose she wrote for The Wrap, and then by Ray Fisher. Fisher's accusation led to an internal investigation in Warner Media, which resulted in Whedon's firing from "The Nevers", a series he developed for HBO (although it's worth noting Whedon told the public he was "stepping down" from the project). After Carpenter posted the statement on her social media channels, she was supported by her colleagues from "Buffy": Sarah Michelle Gellar, Amber Benson, Michelle Trachtenberg and Eliza Dushku.
Huge news for animation fans. Variety reports that HBO Max ordered a series about "Scooby Doo's" Velma Dinkley. The project will show the origin story of the famous character and will consist of 10 episodes. Mindy Kaling will voice the character, which is a brilliant casting choice.
Additionally, HBO Max has given a two-season order to a reboot of "Clone High", picked up "Fired on Mars" and renewed "Close Enough" for seasons 2 and 3.
Disney closed down Blue Sky Studios, a former Fox animation division responsible for such hits as "The Ice Age". This was something that people who paid attention predicted as soon as the Fox deal with Disney was made. So, although Disney is playing the "pandemic and restructuring" cards, we could safely assume these only serve as an excuse. The Blue Sky IPs will remain at Disney (so that they can milk them dry) but there is one serious casualty of the corporation's move: "Nimona", which had only 10 months of production left to complete and would contain queer elements. That's a great pity.
Sonic will come back to the cinemas (hopefully) on April 8th, 2022. The film will be (very originally) titled "Sonic the Hedgehog 2" and I hope it will be slightly less generic than last year's first film. Fingers crossed! Here's the trailer:
Groundbreaking. Thought provoking. Extremely obvious. Presenting the official title of the #SonicMovie sequel: Sonic the Hedgehog 2! Catch #SonicMovie2 in theatres in 2022. pic.twitter.com/SlVk7fakp3

— Sonic the Hedgehog (@SonicMovie) February 10, 2021
Nicole Kassel, the director perhaps best known for her work on "The Leftovers" and "Watchmen", will helm a new adaptation of "The Wonderful Wizard of Oz" for New Line and Temple Hill, Deadline reports. The beloved book, which is in public domain, has been translated to big and small screens numerous times but the 1939 musical with Judy Garland is probably the most popular version. The new film, being produced for Warner Bros. label, can draw upon elements introduced in this famous film, such as the ruby slippers. Here's Kassel's statement:
I am incredibly honored to join Temple Hill and New Line in bringing this beloved classic to the screen. While the 1939 musical is part of my DNA, I am exhilarated and humbled by the responsibility of re-imagining such a legendary tale. The opportunity to examine the original themes — the quest for courage, love, wisdom and home — feels more timely and urgent than ever. These are profoundly iconic shoes to fill, and I am eager to dance alongside these heroes of my childhood as we pave a newly minted yellow brick road.
Good luck!
Vanity Fair posted first look photos of Joker in "Zack Snyder's Justice League", the director's cut of the 2017 film. Appearing in the Knightmare section of the film similar to a sequence in "Batman v Superman", Leto's Joker who had previously appeared in David Ayer's "Suicide Squad", will have an entirely new look which you may see below.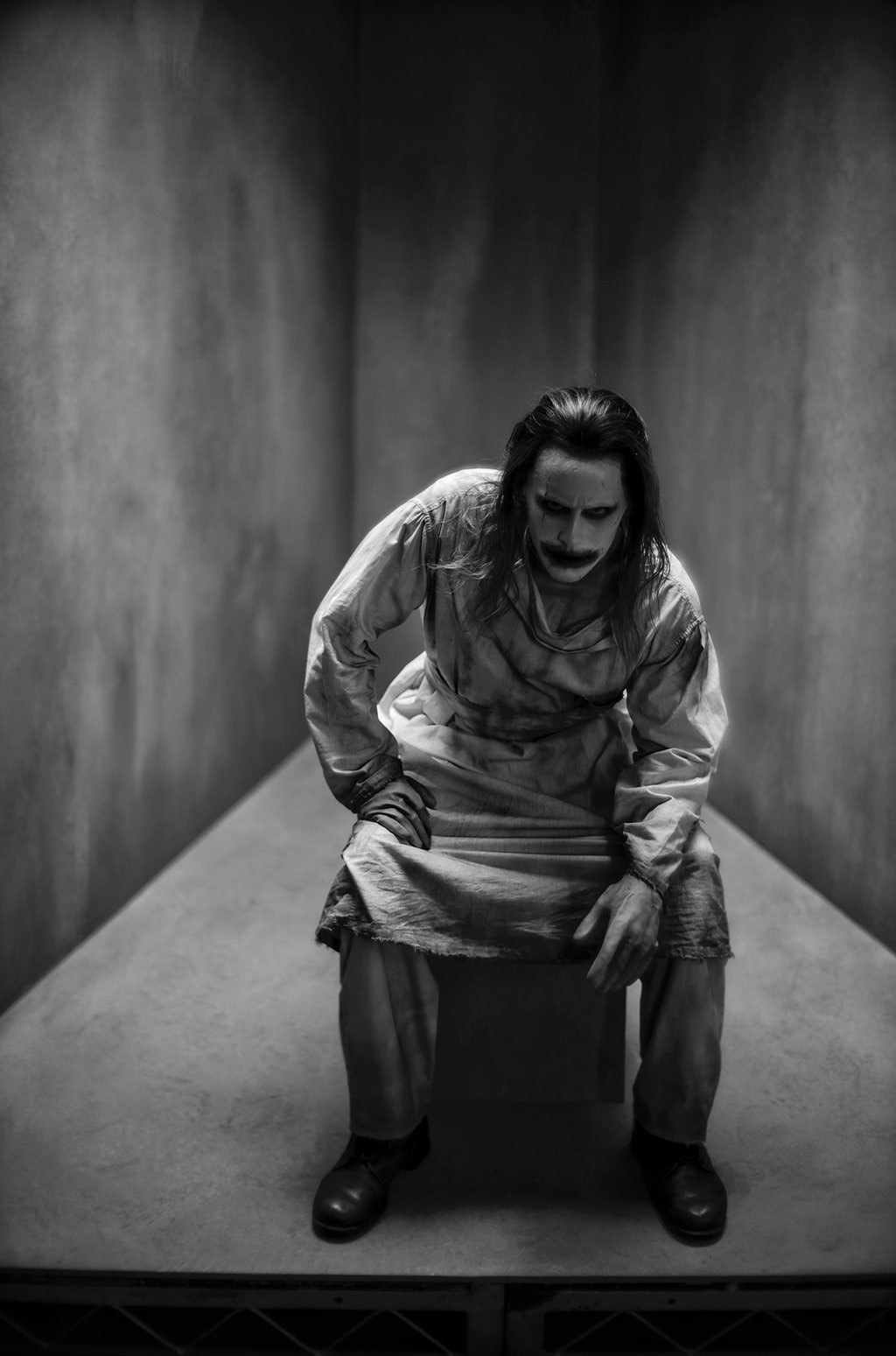 Pretty scary! "Zack Snyder's Justice League" comes March 18th on HBO Max in the U.S. and other HBO services overseas. We also posted a new trailer for the film, which you can see here.
National Geographic's "Genius" is coming back with a new season. This time it's going to focus on the one and only Aretha Franklin. Here's the latest trailer.
This certainly looks promising — mainly because you can't go wrong with Cynthia Erivo in the main role. The third season of "Genius" premieres March 21st.
Remember "Powerpuff Girls"? Well, now they'll grow up and star in a CW teen drama. The network has ordered a pilot of a live-action series based on the cartoon, where the Powerpuff Girls are now "disillusioned twentysomethings who resent having lost their childhood to crime fighting". This can be either super fun or super dull but I'm hoping for the former. According to Variety, The CW also ordered two more pilots: "Naomi" by Ava DuVernay and Jill Blankenship, as well as an untitled religious dramedy by Claire Rothrock and Ryann Weir. They have also made a straight-to-series order for "The 4400" remake (remember that "Lost" wannabe?). Unfortunately, as TVLine reports, the CW passed on the "Wonder Girl" series written by Dailyn Rodriguez. Bummer.
Gina Carano has learnt the hard way that when you're an alt-right nutcase questioning the pandemic, believing in voting fraud, mocking people's preferred pronouns and comparing the divided political climate to Holocaust (sic!), you'll finally get what's coming to you. In the light of Carano's controversial (and that's putting it lightly) social media posts, she got fired from Lucafilm's "The Mandalorian" with Deadline reporting that "there are no plans for her to be [employed by Lucasfilm] in the future". Good riddance.
French film production company Pathé is preparing a two-part adaptation of Alexandre Dumas' "The Three Musketeers", AlloCiné reports. The films, which will focus on D'Artagnan and Milady respectively, will be directed by Martin Bourboulon ("Daddy or Mommy") and feature: François Civil as D'Artagnan, Eva Green as Milady (yay!), Vincent Cassel as Athos, Romain Duris as Aramis, Pio Marmaï as Porthos, Lyna Khoudri as Constance Bonacieux, Louis Garrel as Louis XIII, Vicky Krieps(!) as Queen Anne of Austria and Oliver Jackson-Cohen(!!) as the Duke of Buckingham. Wow, what a cast! The production will begin this summer and the two parts will be filmed simultaneously with release scheduled for early 2023. The screenwriters, Alexandre de la Patellière and Matthieu Delaporte, say that this adaptation will be a modern reimagining of the Dumas' classic and they will continue exploring the author's works after that, with plans of adapting "The Count of Monte Cristo".
According to Deadline, Adam Wingard ("The Guest", "Death Note" and the upcoming "Godzilla vs. Kong") will direct a follow-up to this crazy film by John Woo, "Face/Off", which saw… *tries to keep a straight face* Nicholas Cage and John Travolta change faces. I am honestly intrigued — although the original was met with critical praise, the plot idea is so over-the-top that I am curious if it can be pulled off again.
Remember "Clue" (known as "Cluedo" all over the world except North America because of reasons?). After the 1985 cult film and the 2011 miniseries, the board game will be adapted yet again, this time as an animated series. The series is at an early development stage at Fox Entertainment, which partnered with Hasbro's content studio eOne and Bento Box Entertainment. Well, good luck with that…
PC players will finally be able to experience the Final Fantasy/Disney crossover "Kingdom Hearts". All 11 titles in the series are coming exclusively to Epic Store on March 30th, Eurogamer reports. If you haven't had a chance to play these games yet, you're in for a treat!
The Hollywood Reporter says that two new actors have joined the "Dexter" revival — the series I am SOOOOO waiting for. These include Jamie Chung, who will play Molly, a famous true-crime podcaster from Los Angeles, and Oscar Wahlberg (Marky Mark's nephew, yeah) will play Zach, the captain of the Iron Lake High School wrestling team. He's a bit of a bully, but generally the go-to-guy to have a good time. He's the gateway to the in-crowd, which includes the daughter of the chief of police. Both characters will recur throughout the series, which is set to fix the controversial finale of the original. Fingers crossed!
"Captain Marvel 2" has found its villain. She will be played by Zawe Ashton who is probably best known for her work on "Fresh Meat", "Not Safe for Work" and "Dreams of a Life". No further details were given as to what villain exactly Ashton will portray but I hope it will be a memorable one as the majority of MCU baddies are just bland.
Time to update these "Name a More Iconic Duo" memes. Donald Glover(!) and Phoebe Waller-Bridge(!!) will create and star in a series based on the 2005  action comedy "Mr. and Mrs. Smith", according to The Hollywood Reporter. Colour me intrigued!
As we reported earlier last week, "The Last of Us" HBO adaptation has found its stars.