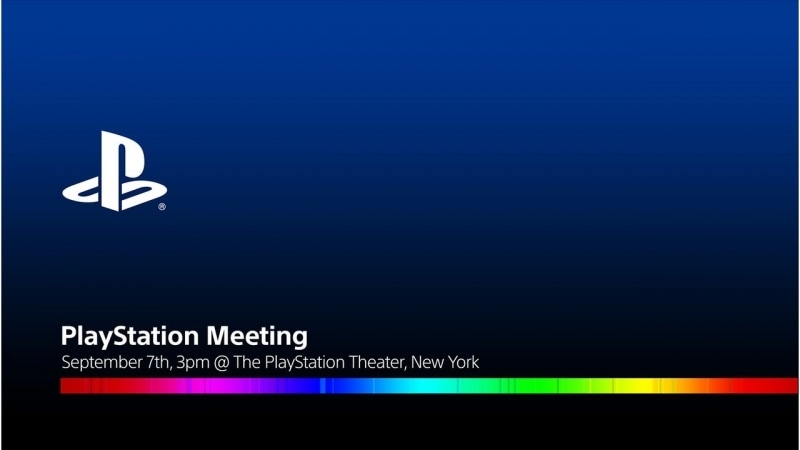 PlayStation Meeting is one of the most important events for Sony and its console. In 2013 it was at the PlayStation Meeting that they announced PS4. And this year they made quite a huge announcement too.
Time to go slim
First of, Andrew House, the President and Global CEO of Sony Interactive Entertainment entered the stage and introduced a new PS4 model: a slimmer, lighter and more energy efficient console, but with exactly the same components as its current counterpart. What is interesting, this "facelifted" version won't be known as PS4 Slim, but instead will serve as a replacement for the current regular PS4. It will be released on September 15th at these prices (depending on a region you live): $299, €299, £259, ¥29,980. The new PS4 may sound cool for those that are planning to buy the console (me included), but won't necessarily appeal to those hardcore gamers who already posses the console. And for them Sony had another piece of news.
Professionals earn 4K
And this piece of news turned out to be the PS4 Neo leaked a long time ago. Except it won't be called Neo, but instead… Pro. House underlined that the console will definitely be part of the current generation but will offer certain enhancements, with full 4K resolution and HDR (High Dynamic Range) compatibility among them.
Mark Cerny, the lead architect of PS4, then entered the stage to talk about the PS4 Pro in detail. The main goal of the new console is to provide "high fidelity graphical experiences". To achieve that, Sony doubled the power of the GPU and boosted the clock rate of the CPU. The console will be equipped with a 1 TB hard drive and, for those who already have PS4, it will provide an easy system for transferring all the games and user data. This, paired up with 4K and HDR compatibility, will help to bring an "unprecedented level of detail" to the gamers. And for those who don't have 4K and HDR compatible display devices, the PS4 Pro is said to enhance the experience on regular HD devices too.
To show the abilities of PS4 Pro, a few tidbits of both the upcoming and previously games were shown. Spider-Man, For Honor, Deus Ex: Mankind Divided, Rise of Tomb Raider, Watch Dogs 2 and Killing Floor 2 will make use of the 4K resolution, while Days Gone, Uncharted 4 and Infamous First Light will be enhanced by HDR. To see what improvements PS4 Pro will bring to regular HD display devices, they showed Paragon, Shadow of Mordor and For Honor again. PS4 Pro is also said to be great for VR and to prove that, they showed some footage of Farpoint.
It all differed from the great E3 presentation, were they talked a little and showed a ton of new material. Here they had to sell the product that offers a ton of improvements, undoubtedly, but only for the hardcore gamers who already have the right devices to which they will connect their PS4 Pros (because let's face it: having a 4K and HDR ready console without a 4K and HDR compatible display device is somewhat not reasonable, even if the console itself is supposed to work with HD devices). And so they praised the console's new ability, while also trying not to alienate those who decide to use the regular PS4, underlining that it's all a one big family. But then, more games came.
Let's play
First of we've seen a short gameplay trailer for Horizon: Zero Dawn, otherwise known as this great-looking games with female protagonist and huge mechanical dinosaurs. Whenever I see materials from Horizon, I fall in love, and this time was no different, especially that the trailer had some Shadow of Colossus vibe to it.
Next up was Call of Duty: Infinite War gameplay trailer and the announcements by Andy Hendrickson himself that both: Modern Warfare Remastered and Infinite Warfare will be supporting PS4 Pro. The trailer itself wasn't so exciting though (sorry, fans).
And then came the highlight of it all, as Aaryn Flynn of EA came on to the stage and presented a gameplay tidbit from… Mass Effect: Andromeda. And you know? Ps4 Pro, PS4 Shmo – this was definitely the best part of the conference – finally something, well, tangible, from the very anticipated game.
Even more game materials came during the second part of the conference coverege, with some livecasts, Mass Effect: Andromeda among them.
Let's watch
For those who use PS4 for other thing than games too, Andrew House shared the news of new Netflix and Youtube apps for the console, that will be compatible with both 4K and HDR. By the end of the year Netflix will have over 600 hours of content in 4K, including Narcos and the upcoming Luke Cage. A pity though, that PS4 Pro won't have a UHD drive, so no 4K Blu-rays. Well, we're all tending to shift to streaming services nowadays, aren't we?
Let's go
And that was it. PS4 Pro will come on November 10th and will cost accordingly: $399, €399, £359, ¥44,980. To be honest, the presentation didn't make a great impression on me and I'm not as convinced to this "professional" version of PS4 as Sony probably would want me to.
You can watch the presentation below and see for yourself.
Done? Now you can share your opinion in our comments section below and/or on our Facebook and Twitter!