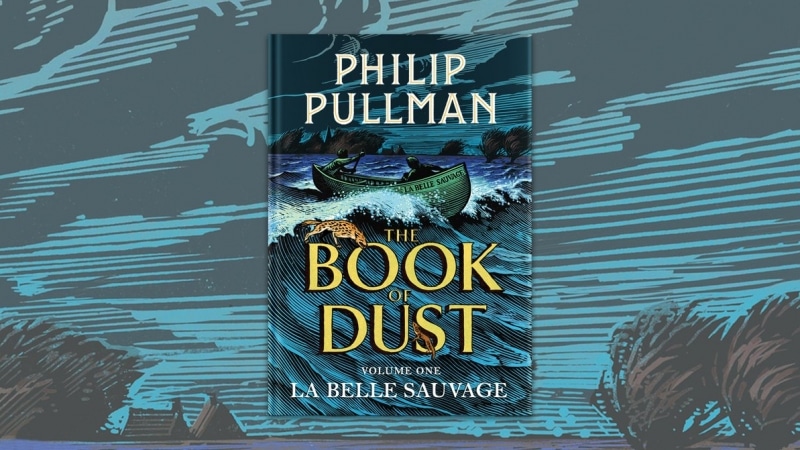 After 14 years since it first was conceived, Phillip Pullman's "The Book of Dust" has finally been released. A follow-up to the successful "His Dark Materials" trilogy, it serves as an expansion of the world introduced in the previous books.
Phillip Pullman's "His Dark Materials" was a critically acclaimed trilogy of fantasy novels, greatly influenced by Milton's "Paradise Lost". It followed the adventures of Lyra Belacqua and Will Parry, as they travelled between parallel universes. Partly a coming-of-age story, partly an anti-dogmatism manifesto and partly a fantasy epic, it has been adapted as a radio drama, a theatre play and a less successful Hollywood film. A new TV adaptation is also underway.
"The Book of Dust" is another trilogy of books set in the same universe. The first volume, titled "La Belle Sauvage" has just been released. Per Amazon.com, it tells the story of:
[an] eleven-year-old Malcolm Polstead and his dæmon, Asta, [who] live with his parents at the Trout Inn near Oxford. Across the River Thames (which Malcolm navigates often using his beloved canoe, a boat by the name of La Belle Sauvage) is the Godstow Priory where the nuns live. Malcolm learns they have a guest with them; a baby by the name of Lyra Belacqua…
Although it sounds like a prequel, Pullman himself prefers the word "equel". According to him:
It doesn't stand before or after "His Dark Materials", but beside it. It's a different story, but there are settings that readers of "His Dark Materials" will recognize, and characters they've met before. Also, of course, there are some characters who are new to us.
We will be sure getting our hands on the book. As soon as we've read it, we'll be doing a review, so stay tuned!