5th of October. We've updated season 8 airing dates! Scroll down to see what has changed.
Whether you watch it or not, you have most likely heard of a cartoon show named Regular Show. Since it's 1st season on the Cartoon Network back in September 6th, 2010, it quickly became one the channel's most original and creative animated series to date. During the 7 seasons, we've been treated with a lot of laughs, adventures and "What the f" moments (second only to Adventure Time). To this date Regular Show has released 230 episodes and it is the one of two Cartoon Network series ever to get an eighth season, together with Adventure Time.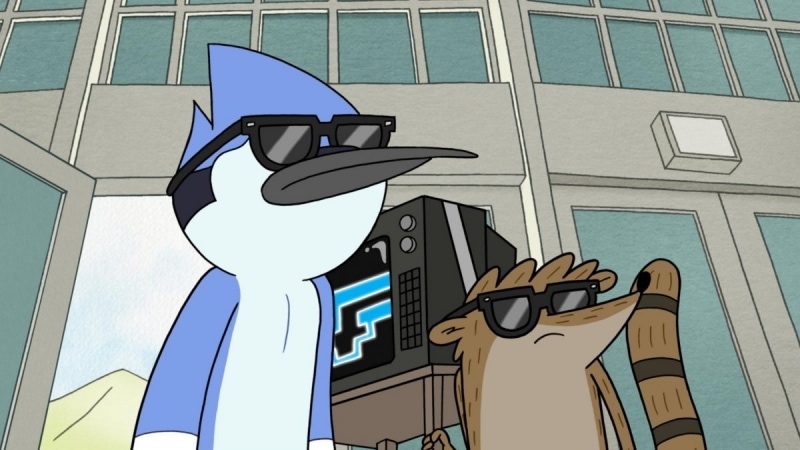 With 7th season we saw the whole gang being trapped in the dome, and a feeling that series is coming to a close was felt. As the Mordecai once said (Season 4, Episode 10): "The party has to stop someday".
So, Is Regular show being cancelled?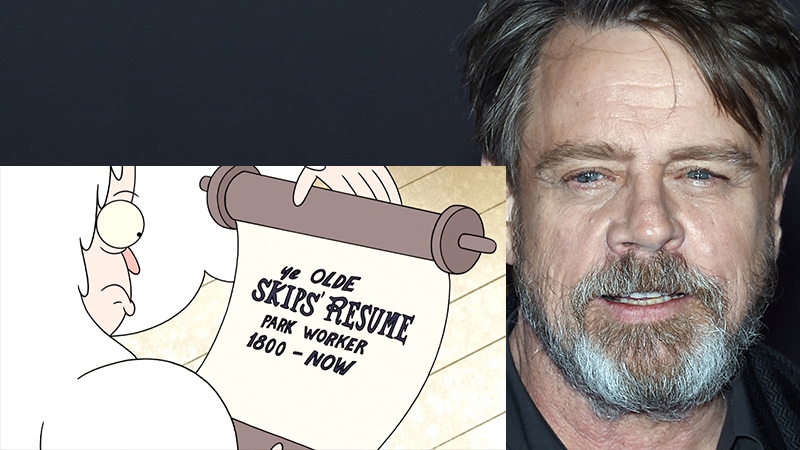 Short answer. Nope! A TV show is cancelled when it ends on a cliffhanger that wasn't intended to be the last episode. Regular Show doesn't fall under this rule. As one of the Reddit user states: The reason you heard it's being cancelled is because Mark Hamill (Skips' voice actor) announced that he was done recording Skips' last lines and later clarified that the show is actually ending, rather than Skips being written off. Unfortunately, he miswrote "season 8" as "season 7", which got a lot of people confused about the state of the show.
Speculation time! Also, the way the 7th season played out you can say that the Regular Show creators are ending it on their own terms: Rigby graduated high school and has a relationship with Eileen , Muscle Man married, and Mordecai is questioning his future. Because of that we even believe that the creators wanted to finish this show with season 7. If that ever happened, maybe we never had the Dome sequence to begin with. If not that, maybe the series would have ended without this sub-plot. Instead, we now have a final season rounding it all up and an unexpected plot twist  that is the 8th season "In Space".
But I don't want to see a Regular Show go, you say?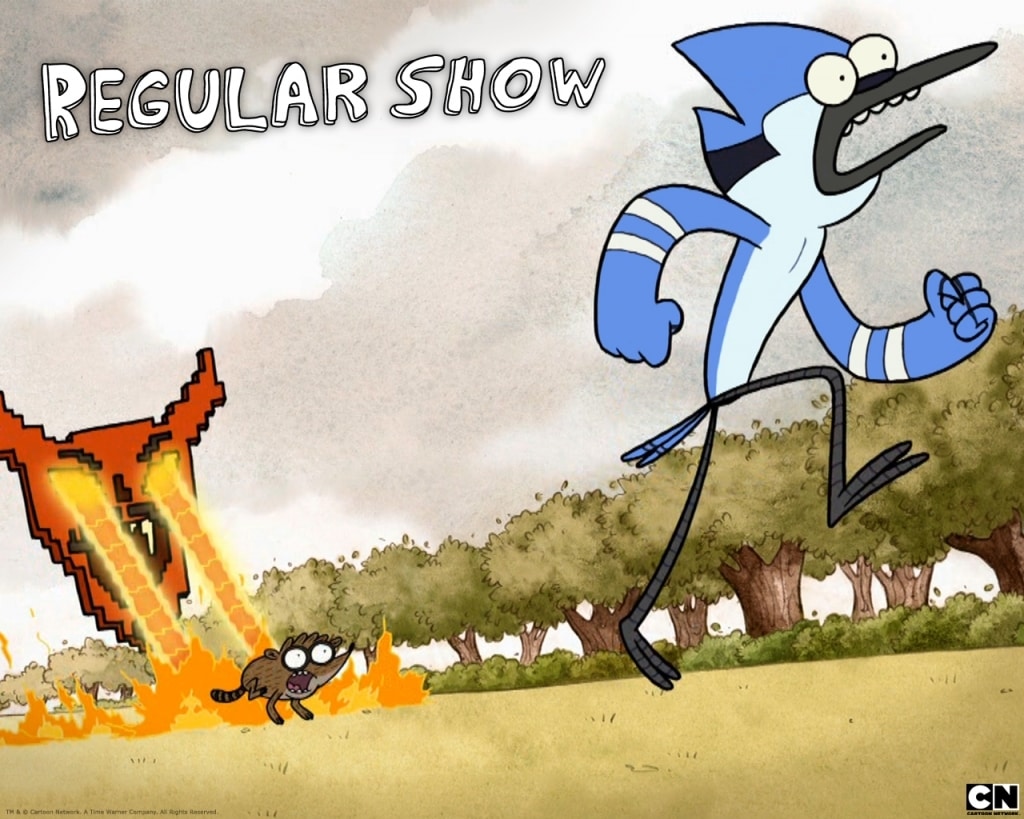 It's for the best to end the show with a bang, like the recent grand-finale of Gravity Falls, than to continue it long enough to become kind of boring and losing it's touch (like Spongebob or The Simpsons). While it is really sad to see a Regular Show go, it's for the best that it will end on the high note instead of going long enough and finally be cancelled for real.
Deadline.com got an answer from Cartoon Network chief content officer Rob Sorcher who says:
"From J. G. Quintel's original pitch on post-it notes, through eight successful seasons and more than 250 episodes produced, Regular Show has been one of the most original animated series of this generation creating indelible characters and signature comedy mayhem laced with heart. Our sincere thanks to this talented crew and cast for their incredible dedication, and I'm proud that they all agreed to go up in space together for one hilarious final journey", said Cartoon Network chief content officer Rob Sorcher.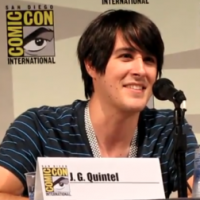 The show creator J.G. Quintel added:
"Making Regular Show has been so much fun. We got to tell all of the stories we wanted to tell, and making the choice to go out exactly how we want to go out. We're so proud and excited for people to see how we're wrapping things up in a big, big way. We're bringing everything full circle."
Ooooooh! We got the air dates of 8th season!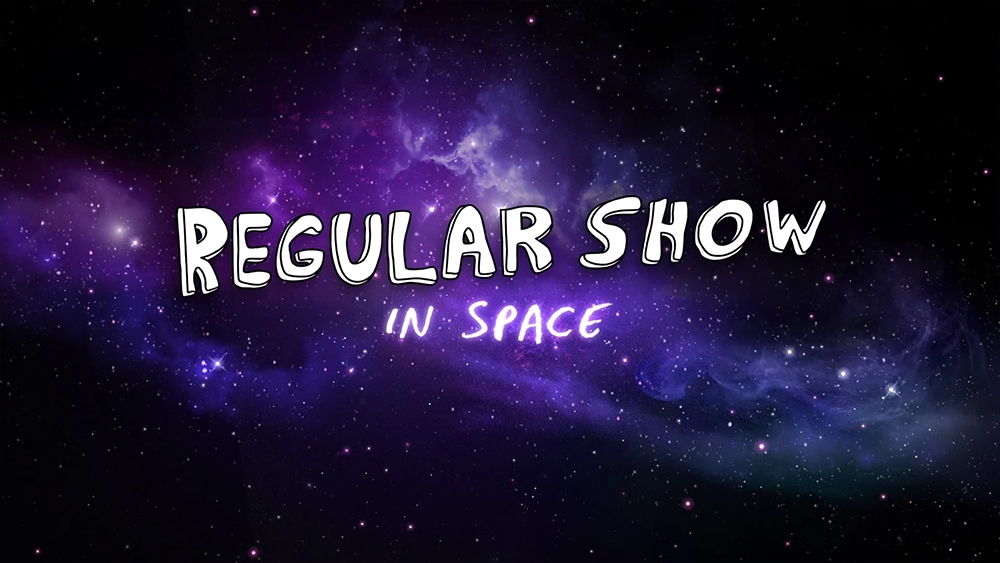 The release date was announced at San Diego Comic-Con and is scheduled to première on September 26, 2016. The show will end somewhere in January, 2017. The 8th season will go by the title "In Space". 
UPDATED 5th of October.
Season 8 will have 34 episodes. 21 new episodes, airing times and titles are already confirmed! Before we used the news source that gave us fake titles and dates after the 7th episode. Now we're updating the information with legit sources.
| | | |
| --- | --- | --- |
| No. in season | Title | Original air date |
| 1 | "One Space Day at a Time" | Sept. 26, 2016 |
| 2 | "Cool Bro Bots" | Sept. 26, 2016 |
| 3 | "Welcome to Space" | Sept. 27, 2016 |
| 4 | "Space Creds" | Sept. 27, 2016 |
| 5 | "Lost and Found" | Sept. 28, 2016 |
| 6 | "Ugly Moons" | Sept. 29, 2016 |
| 7 | "The Dream Warrior" | Sept. 30, 2016 |
| 8 | "The Brain of Evil" | Oct. 3, 2016 |
| 9 | "Fries Night" | Oct. 4, 2016 |
| 10 | "Spacey McSpaceTree" | Oct. 5, 2016 |
| 11 | "Can You Ear Me Now?" | Oct. 6, 2016 |
| 12 | "Stuck in an Elevator" | Oct. 7, 2016 |
| 13 | "The Space Race" | Oct. 10, 2016 |
| 14 |  "Operation: Hear No Evil" | Oct. 11, 2016 |
| 15 |  "Space Escape" | Oct. 12, 2016 |
| 16 | "New Beds" | Oct. 13, 2016 |
| 17 | "Mordeby and Rigbecai" | Oct. 14, 2016 |
| 18 | "Alpha Dome" | Oct. 20, 2016 |
| 19-20 | "Terror Tales of the Park VI" | Oct. 27, 2016 |
| 21 | "The Ice Tape" | Nov. 3, 2016 |
| | | |
Later on, in celebration to this animated show,  expect from us at Geekified.net to make a deeper look through all the seasons to find out our favourite and least favourites seasons and episodes.
So, are you looking forward for the 8th and final season? Or maybe you're sad, just like us, to see it go? Make sure to share your opinion in the comments section below or on our Facebook and Twitter!
If you don't feel like reading – we have Youtube version of the news. It's our first attempt on YouTube so please – be gentle.