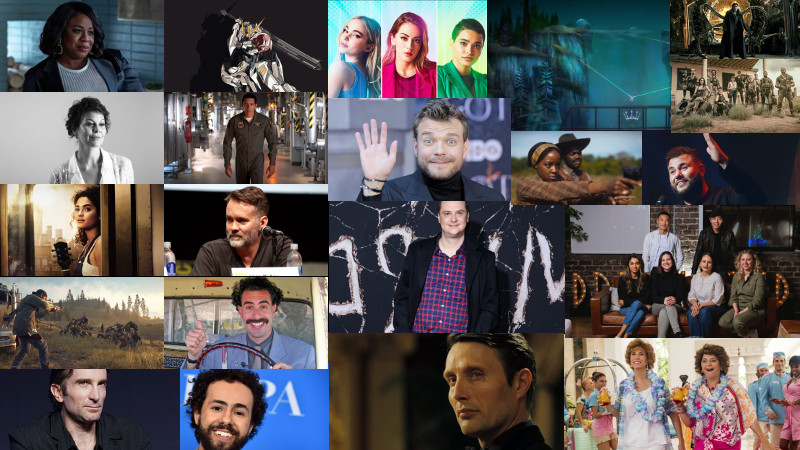 Netflix released the full trailer for Zack Snyder's "Army of the Dead" and let me tell you: it is something! Watch it below.
I'll only say this: 🧟🧟‍♀️🧟‍♂️🐅⁉️🤯👏👏
The first trailer for "Hitman's Bodyguard" sequel titled "Hitman's Wife's Bodyguard" has been released. And, just as you may suspect, it's crazily funny.
Sharlto Copley aka douchebag King Stefan from "Maleficent" will join the second season of "Russian Doll" — hopefully in a less douchebaggy role.
Lucy Liu has joined the cast of "Shazam!: Fury of the Gods". She will play a villainess, Kalypso — the daughter of Atlas and the sister to Hespera (Helen Mirren). It will definitely be interesting to see the Shazam family facing these two!
HBO's "In Treatment" is coming back for a new season with Uzo Aduba in the main role as therapist Brooke Taylor. Here's the trailer:
Here's your first look at the live-action "Powerpuff Girls".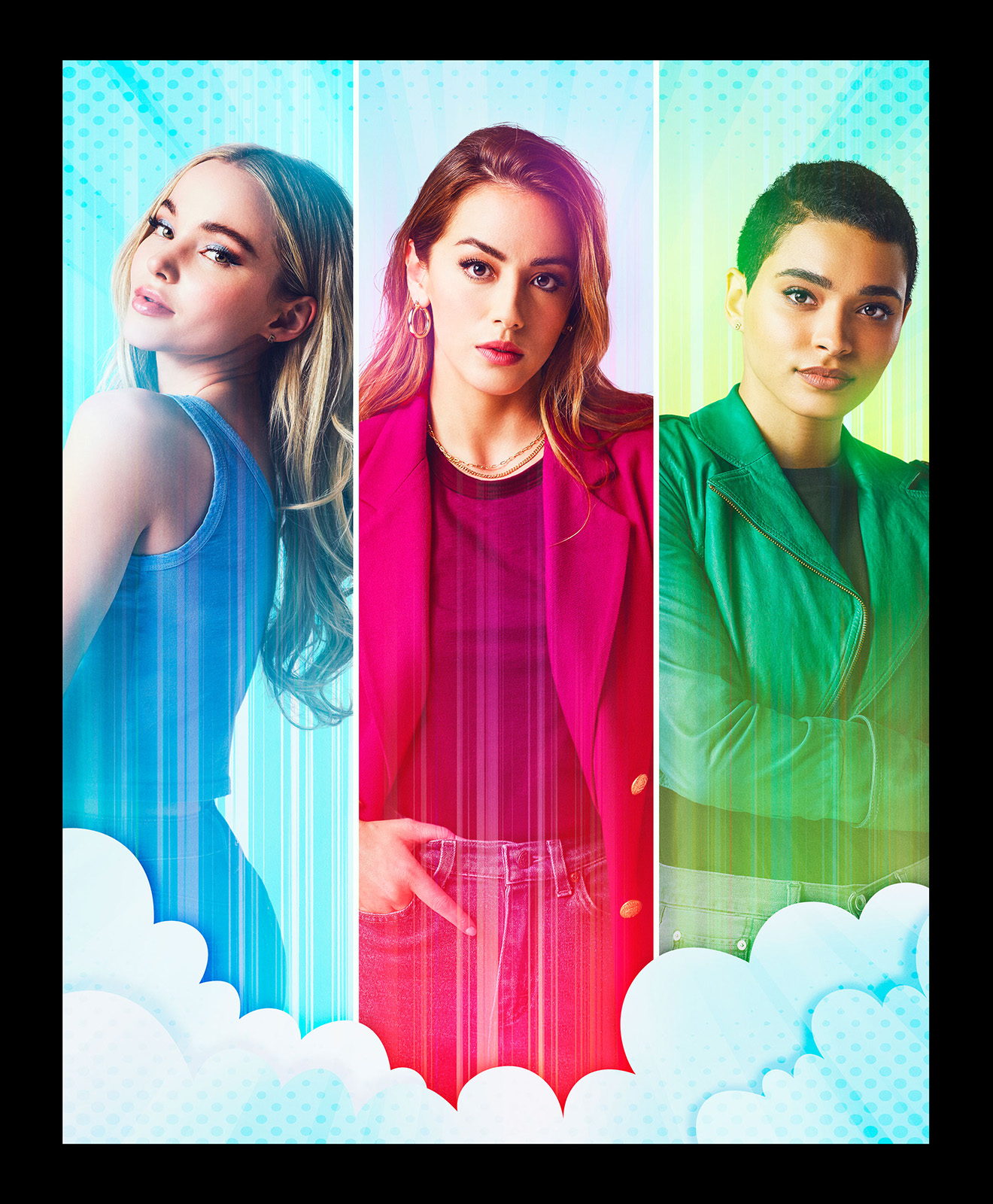 Jordan Vogt-Roberts is going to direct a live-action adaptation of the "Mobile Suit Gundam" franchise, with the project coming from Legendary, Deadline reports. Judging from "Kong: Skull Island", Vogt-Roberts is a perfect person to helm this sort of film and I can't wait to see what he does with it.
Common has been cast in season 2 of "Never Have I Ever".
If you're excited for the new season, we have a lot in COMMON pic.twitter.com/27z4NEymIw

— Never Have I Ever (@neverhaveiever) April 14, 2021
There's an "Oxenfree" sequel in the works and MWM Interactive has just released the first trailer for the time-bending adventure. The game will be set five years after the first one and feature Riley, who returns to her hometown of Camena to investigate mysterious radio signals. What she finds is more than she bargained for. Here's the trailer:
Brittany O'Grady has been cast as the lead of "Epic" — a new fairytale-themed series from Edward Kitsis and Adam Horowitz. O'Grady will play Luna, who is "a fairytale princess made cynical by a broken heart. She doesn't believe in love stories, which is unfortunate because she is about to find herself caught in the most epic one of all — her own". As a big fan of Kitsis and Horowitz's previous fairytale show, "Once Upon a Time", I'm really excited for this one!
Disney has released the trailer for "Launchpad", an anthology of six short films from the unique perspective of diverse, debuting filmmakers. Looks really interesting and original.
A new "F9" trailer has been released and it's as crazy as you'd expect it to be. The latest entry in "Fast & Furious" saga is (finally) coming to the cinemas on June 25th.
Ramy Youssef is in talks to join the cast of Yorgos Lanthimos' latest project, "Poor Things". While the details of the role are being kept under wraps, the film itself is going to be "a Victorian tale of love, discovery and scientific daring, and tells the incredible story of Belle Baxter, a young woman brought back to life by an eccentric but brilliant scientist". This certainly sounds like an interesting production, and — knowing Lanthimos' sensitivities — surely an unsettling one.
Chris McKay is in talks to direct Universal's "Renfield" and… it's a very unusual but also an intriguing choice.
Stand-up comedian Mo Amer is the latest addition to the cast of "Black Adam".
"Days Gone" is coming to PC soon and here is the trailer outlining all features that will be available in this version:
Barry Jenkins is one of my favourite film directors and this time he is preparing a series based on Colson Whitehead's novel, "The Underground Railroad". Here's the trailer:
One of the most talented contemporary horror directors, Mike Flanagan, will direct the adaptation of Christopher Pike's "The Season of Passage", a horror novel set on Mars. This is one unique premise and I'm sure Flanagan will get the most out of it.
The cast of "Indiana Jones 5" is growing. A week after Phoebe Waller-Bridge was announced to headline the sequel opposite Harrison Ford, another big star is set to appear in the film. And this time it's Mads Mikkelsen! This is just too good to be true!
Another casting news: Gabriel Luna has been cast in "The Last of Us" HBO series as Tommy, Joel's (Pedro Pascal) brother.
Pilou Asbaek is in talks to join the cast of "Aquaman 2". The details of his role — yes, you guessed it — are being kept in secret but it's great to see first news on the project, especially after the cancellation of "Aquaman's" spin-off, "The Trench".
"Borat: The Subsequent Moviefilm" wasn't enough? There's another treat coming from Sach Baron Cohen — a previously cut material edited together as a new film called "Borat Supplemental Reportings Retrieved From Floor of Stable Containing Editing Machine". Here's the trailer:
In a conversation with Variety, Alfred Molina spilt some details about his return to the "Spider-Man" franchise. He said his storyline in the latest film will pick up right after his last scene in "Spider-Man 2" and somehow bring the character back to the living — albeit in a slightly different world. Molina had concerns when it comes to the fact that he has aged since 2004 but he was told the de-aging technology would be used and the fact that he may not be as physically capable as he used to be would be accounted for thanks to the nature of the role (tentacles!). Read the whole interview here.
Kristen Wiig and Annie Mumolo will write Disney's live-action film focusing on Cinderella's stepsisters.
And last, but certainly not least — a very sad piece of news. Helen McCrory, known for her roles on "Penny Dreadful", "Peaky Blinders" and "Harry Potter" (among many others), has passed away. She was the kind of actress who was able to disappear in her roles and each time on screen she showed a different face. She will definitely be missed.